So, what are your favorite vinyl records?

AND...what's So Great about Vinyl Records and the Great Vinyl Era?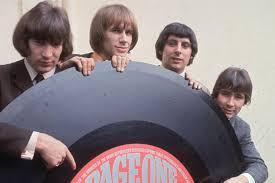 What's So Great about Vinyl Records and the Great Vinyl Era?
Now they are questions I get asked quite a lot. Another is "Why don't you put all those  vinyl records onto CDs? Or just download the music, it's all online!"  Online? Are They Kidding?  So, I say "Why Should I?...… I love my vinyl !
 And I think YOU do to, that's why you are checking out this site!
---
SO! Why do we love vinyl?
Well,  do you remember saving up all your pennies, going to your fave record shop to grab an LP that you have been saving to buy for months? Looking through the racks of albums, having a listen in the shop, then parting with the cash?     

 I  certainly do!
Remember rushing home, holding said vinyl  record close to your chest? As soon as you walked through the door, out it comes from the Record Shop Bag, the delicious smell of new vinyl, plastic sleeve clinging to the disc!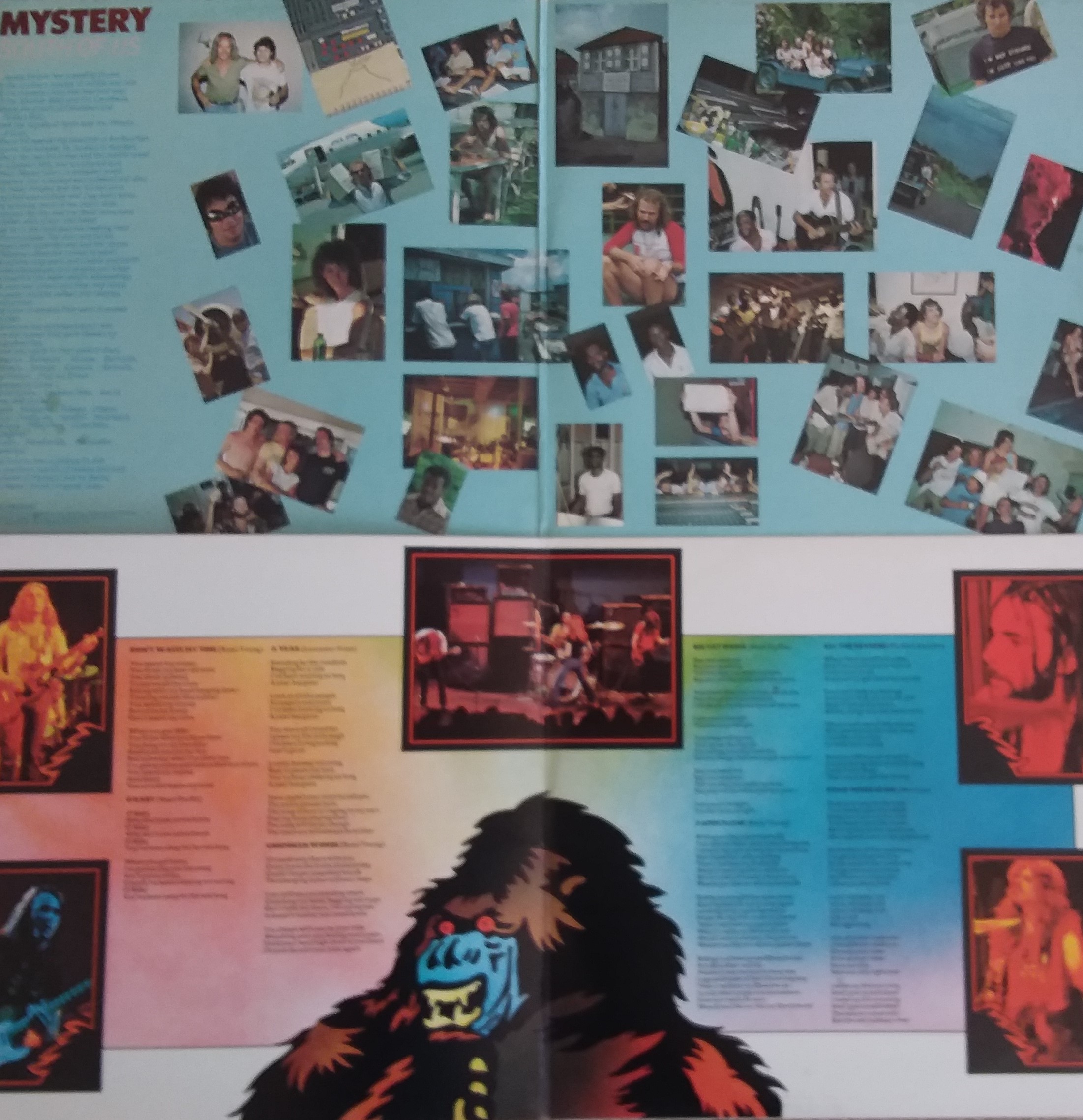 Mmmm! Lovely!
And, what about those fold out covers? You do not get those with a CD, or on Spotify or any downloads do you! Sleeve notes with print large enough one could  them! Exclusive to....., yes, vinyl records!
Remember?.....  How exciting was THAT!
---
So…what gets one into music in the first place.
I was lucky.
Both my parents were into music. My father was a great jazz piano player, his brother, (lost at Singapore in the war) was a music teacher, playing piano, saxophone and clarinet.
Our home in Sydney featured a very large radio/record player, and we had a huge collection of 78's.
(…..yes, I'm that old I can remember 78's!)
Many hours I spent leaning against that large player listening to the 78's and the radio.
I don't know what happened to that fine bit of furniture. We moved from Sydney to Adelaide, and I guess it was left in Sydney.
It was a while before my sister bought a very small HMV record player, and I grabbed my first 45.
This player also had "78" capability, so we all got into records again.
And...if you were not around for those exciting  vinyl record times........
Well this site is not only for those old timers (like me!) who were there for the good old days of vinyl records and the music of the 60's and 70's

It is also for those young music lovers who missed out on this magic time.

They want to find out what it was all about.

So, if you are one of those wondering what was so great about vinyl records and that great era. 


And what an era it was! great new bands coming out every week!
The Beatles! The Stones! The Yardbirds! The Kinks! And on it went!

Read on!!

Here you will find out about, (or remember!)
Elvis, Elvis The Pelvis, (won't even mention what commentators said about his song "Wear My Ring up around Your Neck!) and Buddy Holly

, who inspired so many others.



What was The Great British Invasion, who was part of it and  who followed in the Second Wave?
Want to know why Paul McCartney bought that strange bass guitar?
Or how George got into The Beatles?
How did the Rolling Stones get their name?
Who was the Rolling Stones founding member, and what happened to him?
Who was it that sang that song about Money?
Was there really a song called "Do Wah Diddy Diddy?"
Who knocked the Beatles from the No.1 spot for the first time?
Was "Smokestack Lightning" a band or a song?


SO… that is what this site is all about
Vinyl records, and the greatest music era ever!
It is about the great music and great music makers that we can still appreciate on good old vinyl. It is certainly not a concise encyclopedia of the music of the times, but it is a bit of a trip down memory lane, the music that I and my friends enjoyed.  We were lucky enough to witness the two biggest events in modern music, the start of Rock and Roll, and the Beatles
It's all about the music and those artists that made the 60's and 70's so unique and exciting. A new great new, exciting band emerging, just about every week! But it is not just about the bands that were huge.       We will also talk about the other, bands from that era they you may have forgotten .So...whatever era you are from......

   So....check out the site,  enjoy it!, contribute  to it!
Together we will enjoy the music from the best music era!

So, which band was you're fave back then?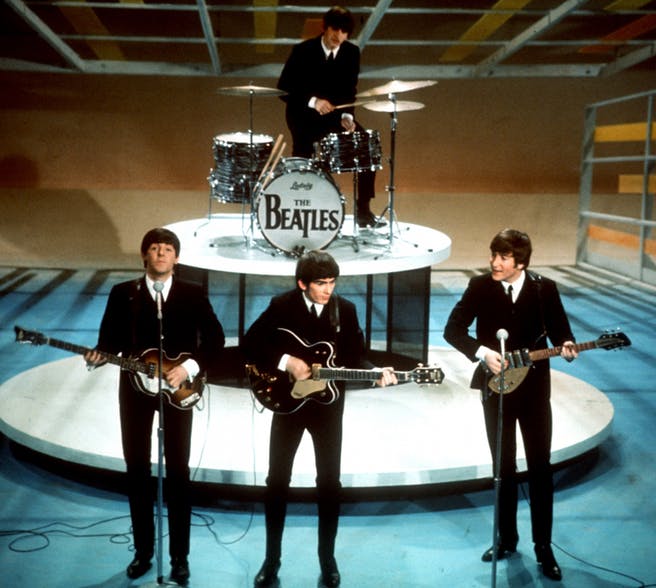 Maybe The Beatles, who started the British Invasion? When did you first hear them?                                                Did you get to see them live?                 Which one was you're  Fave Beatle?                           
     Check them out HERE
---
Or maybe that superb group of musicians   The Hollies, one of the few British Invasion bands to not only survive, but prosper. never trendy, always tight harmonies and great musicianship.
Read all about The Hollies HERE
---
And Manfred Mann gave us an early taste of Rhythm and Blues. who else could get away with a song titled 5-4-3-2-1?
---
And, while you are here.....stay and check out......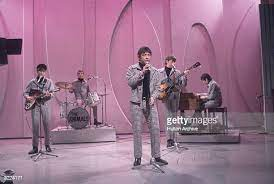 ....the Animals, the gravelly vocals of Eric Burdon! What was the song the record company did not want to release, because it was slow and boring? And later became a HUGE hit. Who did the bass play player discover that became a guitar legend? Find out HERE!

---
Badfinger.....
the tragic band from Wales, and early Apple discovery
---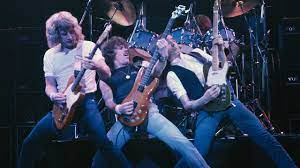 Status Quo.....
 the exciting band that went from glam to funk, and produced some great rock.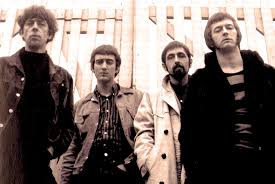 Or check out the  British Blues Scene, where it all began. John Mayall, Alexis Korner and the   founders of the British Blues. 
---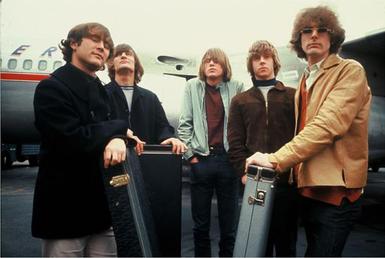 What was happening in  the America. Check out the U.S. scene.    See how they replied! 
---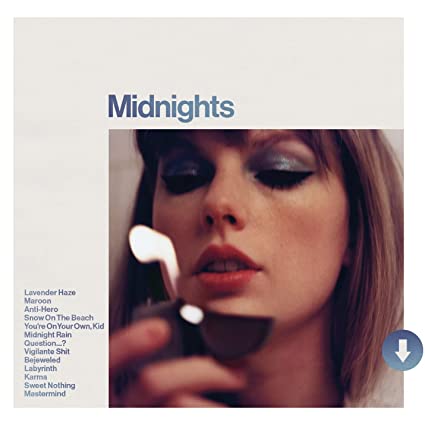 Taylor Swift With Record Breaking "Midnight" Album
Taylor Swift has taken the top 10 spots of the Billboard Hot 100 with songs from her album "Midnights."
Swift is the first artist to ever achieve the feat.
Her new album"Midnights" may have left the indie-folk lovers of her previous albums disappointed, but breaking several sales and streaming records within its release week, including taking all of the top 10 spots on the Billboard Hot 100, the tenth album is by far Taylors biggest yet breaking the record for largest overall week for any album, within four days.  Yes, just FOUR days!
I've never listened to Taylor much, anybody out there a fan, Let me know!
Five years ago, Swift's "Reputation" achieved the biggest ever U.S. sales week by traditional album sales with 1.216 million copies sold. "Midnights" topped this record in just four days. e also announced the "Taylor Swift The Eras Tour," her first major tour.
---
What's Your Fave Vinyl Record Memories
Tell us your Vinyl Record experience from those great days!
Which bands did you love?
Which ones could you not stand?
Tell us you're stories!
Share them with us!
Enjoy this site? Share with friends!