Badfinger
their spectacular rise, and tragic fall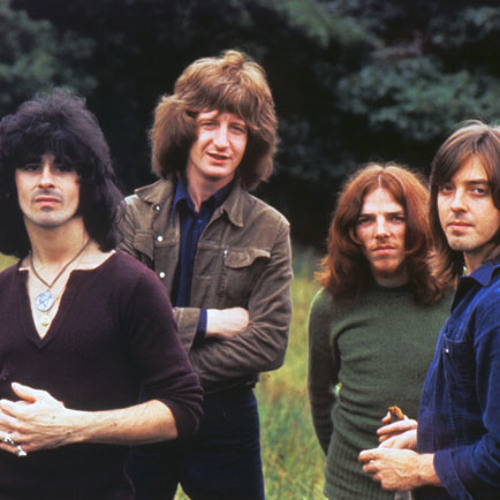 Badfinger in better days: (L to R) Tom Evans, Peter Ham, Mike Gibbons and Joey Molland.
Badfinger were originally a Welsh / English rock band formed in Swansea that were active from the 1960s to the 1980s. The best-known line-up consisted of Pete Ham, Mike Gibbins, Tom Evans, and Joey Molland. They are recognized for their influence on the 1970s power pop genre.
Badfinger, the beginning
The band evolved from an earlier group called the Iveys, formed in 1961, which became the first group signed by the Beatles "Apple" label in 1968. The band renamed themselves Badfinger, after the working title for the Beatles' 1967 song "With a Little Help from My Friends "(" Bad Finger Boogie "). From 1968 to 1973, Badfinger recorded five albums for Apple and toured extensively before becoming embroiled in the chaos of Apple Records' dissolution.
Badfinger had four consecutive worldwide hits from 1970 to 1972: "Come and Get It" (written and produced by Paul McCartney, 1970), "No Matter What" (produced by Mal Evans, 1970), "Day After Day" (produced by George Harrison, 1971), and "Baby Blue" (produced by Todd Rundgren 1972). Their song "Without You" (1970) has been recorded many times, becoming a US number-one hit for Harry Nilsson and, decades later, a UK number-one for Mariah Carey.
Harry Nillson heard the song at a party, and liked what he heard.
Next day, he telephoned the lady who's house the party was, asking who that record was by. She thought it was Grapefruit, then found out it was Badfinger.
Harry recorded the song, and Badfinger just happened to be in the same recording venue.                                                                              At the end of the Nillson's session, Harry invited them into the studio, tuned the lights down, and played them his finished version of "Without You", showing the band what could be done with such a great song.
Badfinger, when all was looking good. L to R:Tom Evans, Joey Molland, Mike Gibbons, Peter Ham
---
The beginning of the end of Badfinger.
After Apple Records folded in 1973, Badfinger struggled with a host of legal, managerial and financial issues, leading to Ham's taking his own life in 1975. Over the next three years, surviving members struggled to rebuild their personal and professional lives against a backdrop of lawsuits, which tied up the songwriters' royalty payments for years. Their subsequent albums floundered.

As Molland and Evans alternated between cooperation and conflict,  their attempts to revive and capitalize on the Badfinger legacy floundered.
In 1983, Evans also died by suicide.
---
Badfinger on Vinyl
| | |
| --- | --- |
| | Badfingers "No Dice" album.  has "Without You" on it, as well as the brilliant "No Matter What" and "Better Days" |
It was recorded at Abby Road studios April-August 1970 and released in the UK and US in November 1970.
---
The Straight Up album.

The follow up to "No Dice", "Straight Up" is probably my favorite Badfinger album. The Band always preferred "Wish You Were Here", but this is my fave.

Classic like, "Take It All" "Baby Blue"and "Day After Day" make this a classic album

---
Recorded at Abby Road and Air Studios May to October 1971 t was released in the UK and US in December 1971 (US) -February 1972 (UK). It reached No. 16 in the Go-Set Magazines chart in Australia, Canada it made No. 13, and the US no. 31. It didn't crack the UK charts, but the singles "Day after Day" and "Baby Blue" both made the UK charts.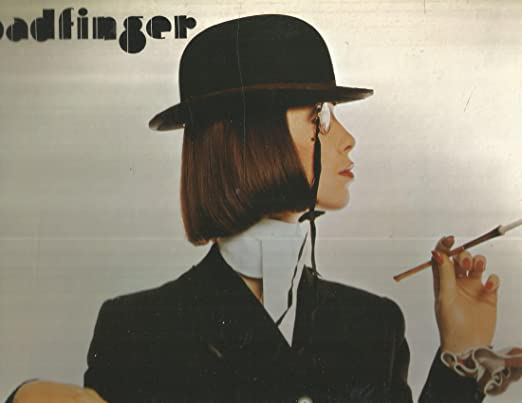 Badfinger "Badfinger" album..the first album for Warner Brothers, and the 6th for the band. The album came out in the Autumn of '73. to not good reviews. The first single from the album "Love is Easy" failed to chart, as did the follow up "I Miss You". The album only got to 161 on the US top 200 charts. Both are on this album, and "Love is Easy" is an under rated song, moving along nicely. In fact ots not a bad album!
---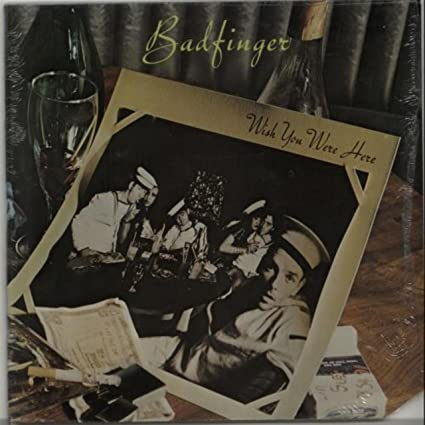 The "Wish You Were Here" Album
The sixth album for Badfinger, and the last for Warner's. The album received good reviews on release, in November 1947, but was withdrawn from sale early '75 due to legal issues with Badfiners manager, Stan Polley. In those seven weeks, the album got to No.148 on the US charts. Ni singles were released.  9 tracks
---
Enjoy this site? Share with friends!