British Bands
One of the best British Bands to follow the Beatles. The Kinks, Pete Quaife, Ray Davies, Dave Davies, and Mick Avory, an early British invasion success
The British Bands that Followed the Beatles to World Domination!
All of a sudden, British rock  bands were in demand!
As the Beatles continued their world domination, record companies, promoters and the buying public could not get enough of Britain's new music..
 British Groups beat was now the in thing. Most
skiffle
groups switched to buying cheap guitars and getting drummers. We couldn't get enough of them. Some of these bands came and went, some stayed a while, others stood the test of time and made a real contribution the world of music.
The floodgates were open, music and the times had changed......forever!
---
So, who were the most popular British bands?
Of course, following the original British Invasion bands was not always an easy task. Some never quite made it out of the U.K.  The Honeycombs came and went. They went on a long Asian tour, ensuring everyone back home had forgotten them by the time they returned.  The Mojo's, The Merseybeat's the Fourmost, all really good bands did not break out of England. 
But a lot did tours of the U.S. and came back the better for it!                                  
So along came Pink Floyd, Deep Purple, Led Zeppelin, Jeff Beck Group, Badfinger, Sutherland Brothers, Kinks, Small Faces, and others. This is not a definitive study of the era. Just what music influenced me, from my experience as record rep, record shop owner, and music lover.
---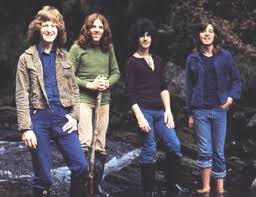 Badfinger in happier times. Peter Ham, Mike Gibbons, Tom Evans and Joey Molland
So, first, we will have a look at one of my real favorite British bands, Welsh actually, Badfinger.Not many British bands have had as promising a career end so tragically. Signed by Apple, helped along by Paul and George, they were badly ripped off by management and spiraled out of control. A great bad, and a tragic story.
---
The Troggs, Ronnie, Chris, Pete and (front) Reg.
Then all of a sudden, The Troggs, from absolutely out of nowhere, with Wild Thing! Wild thing was a simple, riff with great vocals, that one could not get out of your head. And, more great hits were to follow.
---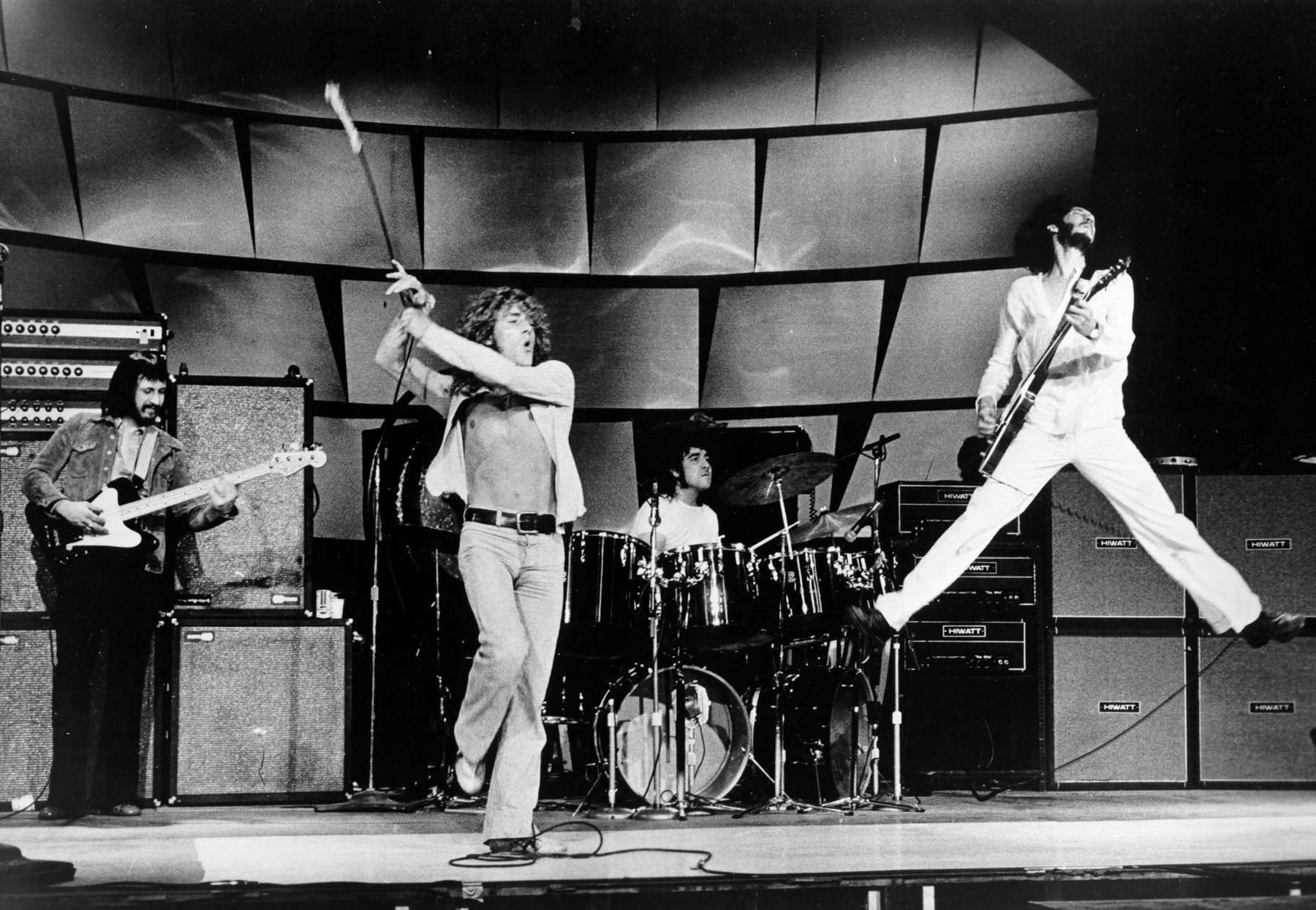 The Who in full flight. John Entwistle, left, Roger Daltry, vocalist, Keith Moon behind the kit, and Pete Townshend, taking flight, on the right.
And THE mod band of the sixties, The Who arrived with the stunning "My Generation". They developed into one of the most consistwnt and prolific bands of the era, with Pete Townshend's unique writing skills. And, he gave us the first rock opera, on "A Quick One" and the "Tommy" album.
---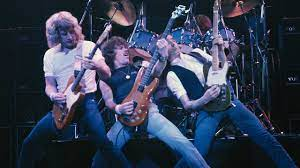 And...the exciting Status Quo, who went from glam to boogie and just kept on rockin'.
Enjoy this site? Share with friends!