The Who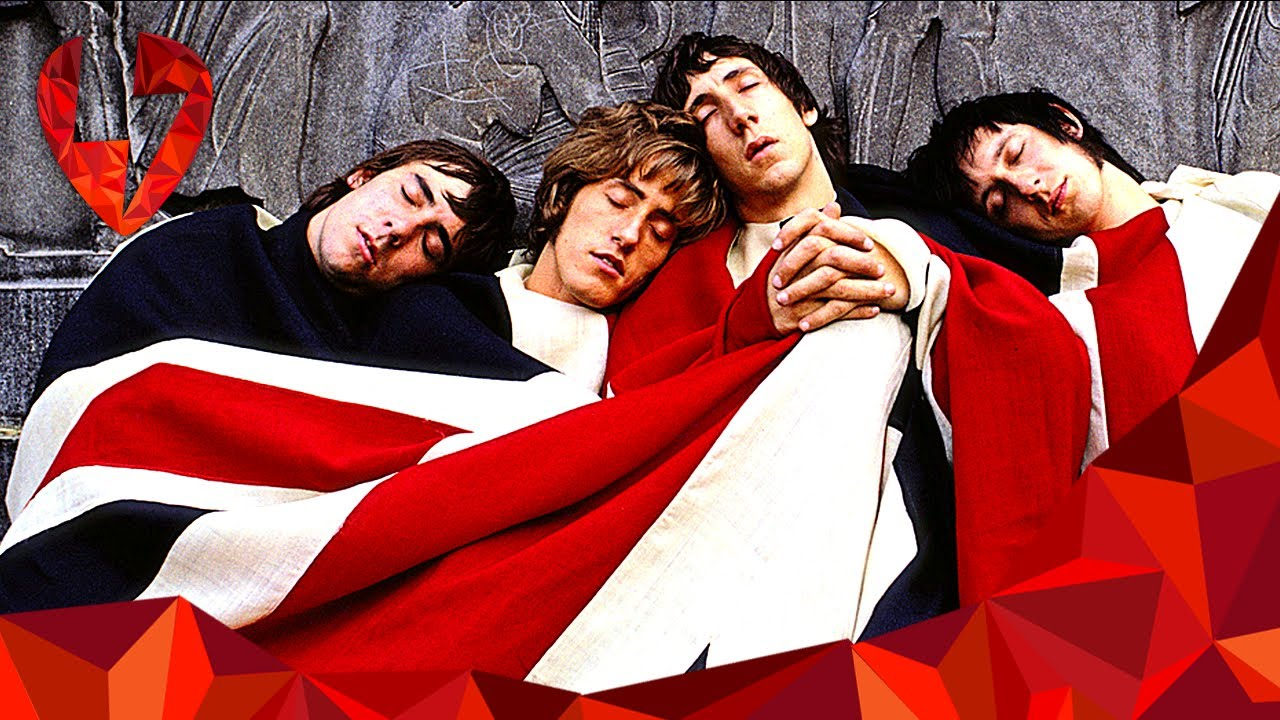 The Who, the Mods of the 60's in a popular promotion shot. From left, Keith, Roger, Pete, and John.
The Who were THE mod band of the 60's!
THE Mod group of the 60's, and probably the most prominent band of the 60's after The Beatles and Stones, The Who were a vehicle for leader and guitarist Pete Townshend's musical ideas.
The band included Townshend, bass player John Entwistle, and drummer extraordinaire Keith Moon. Coming from London, Entwistle and Daltrey  were schoolfriends and played in a band called The Detours in 1960.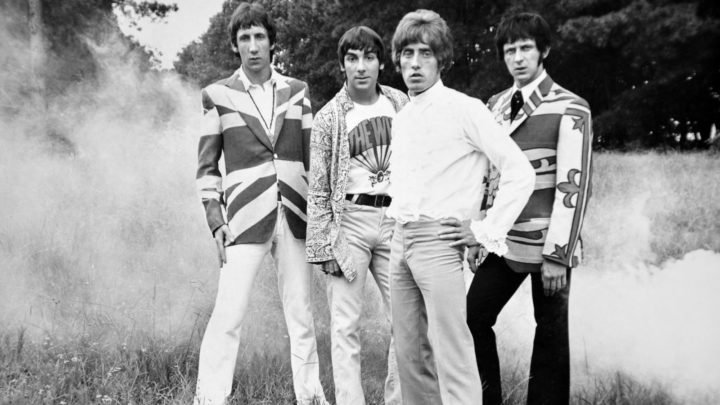 Early days in traditional mod clothing.
Joined by Townshend in '63 from art school, (did any musician in this era not go to art school?) they changes their name to High Numbers, a reference to Mod pecking order. Moon joined soon after, the previous drummer, Doug Sanders, apparently being to old for their mod image. A single, "I'm The Face" bombed and towards the end of 1964, a couple of aspiring managers, Kit Lambert and Chris Stamp, hearing the band at the Railway Hotel, took them over.                 These two mangers were far from Mods, they changed the name two the Who, encouraged Townshend to write, and Daltrey to continue as lead singer and centre of attention.
Stamp thought it would be easier to be a success if the band behaved as if they were already successful. Therefore, despite rarely going to a shop, it was state the members spent 50 pound a week on clothes. Townshend's guitar smashing was called "auto-destruction", the Union Jack attire" Pop-Art", all part of the publicity. Very Successful publicity.
Early singles "I Can't Explain" (No 8 UK Jan '65) and "Anyway, Anyhow, Anywhere" (No 10 May '65) attracted interest.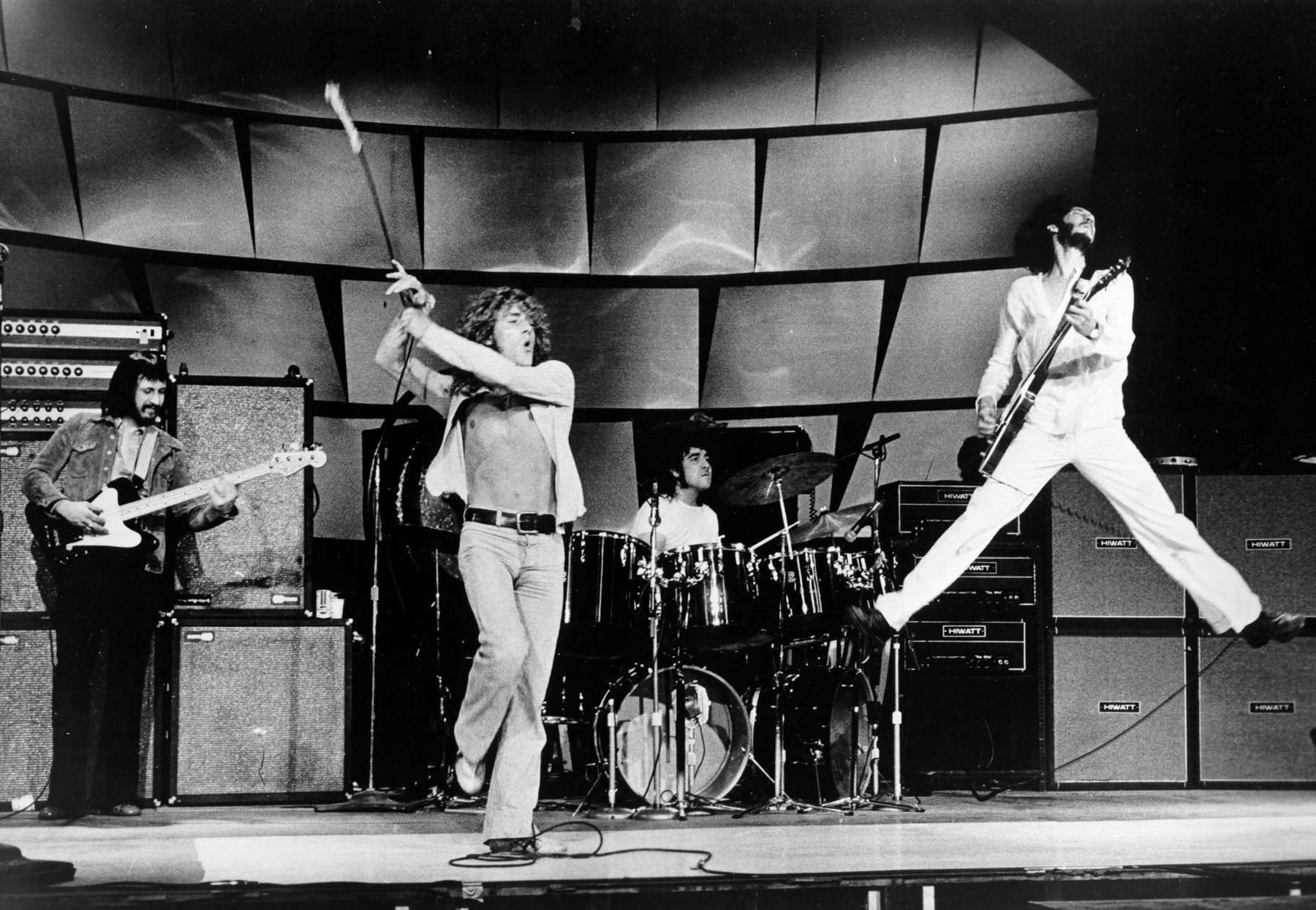 Exploding in typical Who style. John his passive self, Roger in a windmill swing, Keith frantic behind the kit, and Pete ,mid air with a power chord.
---
The Who Break Through
The big breakthrough came with Townshend's "My Generation" reached No. 2 in the U.K.in October 1965.This was followed by excellent singles" Substitute" (March '66 No 5), "I'm a Boy", (No 2Sept. 66) and "Happy Jack" (No. 3 UK November 66, Top 25 US)The Who put on ne of the best live shows ever at the Woodstock Festival, establishing the band in the U.S.
Keith Moon, with his custom "genuine English Drummer" kit at Centennial Hall, Adelaide, 1966
I  was lucky enough to see the Who in Adelaide in January 1968. Along with The Small Faces and Paul Jones, they played at Centennials Hall, and although I was not a fan of guitar smashing, it was a great show. At this time "The Who Sell Out" was being released and was their last chart entry until "Tommy" the classic album of 1969.

On 6 September, Moon attended a party held by Paul McCartney to celebrate Buddy Holly's birthday. Returning to his flat, Moon took 32 tablets of clomethiazole which had been prescribed to combat his alcohol withdrawal. He passed out the following morning and was discovered dead later that day.
The band recruited Kenny Jones from the Small Faces to fill the drum seat, and in later years Zac Starkey, (yes, his father was also a drummer!)
---
The Who Discography on Vinyl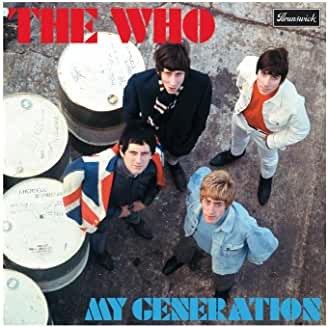 My Generation
A great album, The Wo's first L.P. 12 tracks including "My Generation", "The Kids Are Alright: and "A Legal Matter" Released in December '65 it got to No.5 in the U.K.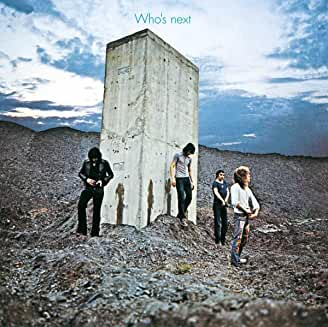 This album came out in August 1971, reaching No.1 in the U.K. and 4 U.S.A. 9 tracks, the best known being "Baba O'Reilly" "Behind Blue Eyes" and "Won't Get Fooled Again"
---
"Tommy"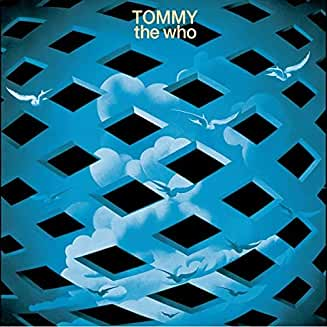 The Who "Tommy" is the he original Rock Opera album, this is the Who's 4th studio album  released in May 1969. In the UK it reached No.2 on the charts, and on Billboard No. 4. A double album with 24 tracks in received a mixed reaction by critics, but was named in 2003 by Rolling Stone Magazine at number 96 in their Greatest 500 albums of all time.Uncut wrote that the album "doesn't quite realise its ambitions, though it achieves a lot on the way"
Mark Kemp, writing in The Rolling Stone Album Guide (2004), felt that "in retrospect, Tommy isn't quite the masterpiece it was originally hyped to be", suggesting The Who Sell Out was better, though because of Townshend, it produced several "bona fide classic songs. 
Some of those classics include "Pinball Wizard", "I'm Free" "Were Not Gonna Make It". It's a classic album.
Get you're copy of The Who's Tommy Here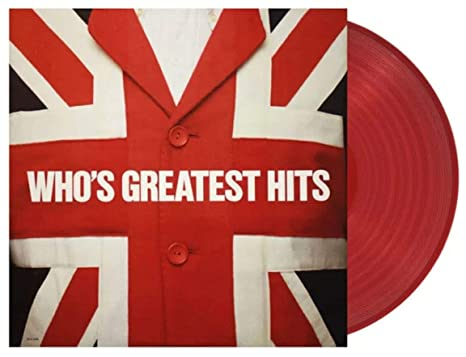 The Who "A Quick One" is the bands second studio album, released in the UK in December 1966