Pink Floyd
A typical live show from Pink Floyd: Dave Gilmour and Roger Waters flank drummer Nick Mason.
Pink Floyd were the first, and one of the best, psychedelic bands.
Formed in 1965 with Nick Mason on drums, Syd Barrett vocals and guitar, Roger Waters bass and vocals, and Richard Wright on keyboard, the Floyd originally blues oriented. Later the band became more original and experimental, leading to a reputation as a leader of the psychedelic sound. The name came from two bluesmen Pink Anderson and Floyd Council.
The very short lived five member Pink Floyd. Nick Mason, Syd Barrett, Roger Waters, Richard Wright and Dave Gilmour, 1968
Barrett wrote most of the band's early material, a mixture of blues, music hall and psychedelia. And they were the first band to use stage lighting and slides in their shows. The first single was Barrett's "Arnold Lane", banned by the BBC as it was about a transvestite! Their first album was "The Piper at the Gates of Dawn" with 10 of the 11 songs by Barrett.
By now Syd Barrett was struggling, and not coping to well.
David Gilmour came in, making the band a 5 piece. At some stage, Syd was left out of some gigs, and departed for an up and down solo career.
A Reshaped Pink Floyd Emerge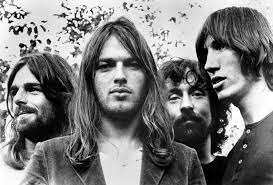 The line up that took Pink Floyd to their success" Richard Wright, Dave Gilmour, Nick Mason and Roger Waters.
Roger Waters then became the primary lyricist and thematic leader, devising the concepts behind the band's peak success.
"A Saucerful Of Secrets" (1968) was the first of the albums to feature Waters work, with Barrett contributing to only a couple of tracks.
"Ummagumma" followed, representing a departure from Floyd's previous work. Released as a double-LP on EMI's Harvest label, the first two sides contained live performances recorded at Manchester College of Commerce and Mothers, a club in Birmingham. The second LP contained a single experimental contribution from each band member "Ummagumma" was released in November 1969 and received positive reviews The album peaked at number 5, spending 21 weeks on the UK chart.
From "Atom Heart Mother" to Dark Side of The Moon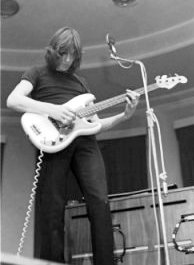 David Gilmour in the studio with Pink Floyd.
Next, in October 1970, they released "Atom Heart Mother". Waters was critical of the album claiming that he would prefer if it were "thrown into the dustbin and never listened to by anyone ever again". Gilmour once described it as "a load of rubbish", stating: "I think we were scraping the barrel a bit at that period. Pink Floyd's first number- one album, "Atom Heart Mother" was hugely successful in Britain, spending 18 weeks on the UK chart.
"Meddle" was released in 1971 and featured "Echoes" occupying one side. "Obscured By Clouds" was out in '72, then in 1973, "The Dark Side of the Moon". This made No2 UK, and No.1 USA.
Pink Floyd recorded the album between May 1972 and January 1973 with EMI staff engineer Alan Parsons at Abbey Road. The title is an allusion to lunacy rather than astronomy. The band had composed and refined the material while touring the UK, Japan, North America, and Europe. Hypnosis designed the packaging, which included George Hardie's iconic refracting prism design on the cover. All tracks are by Roger Waters.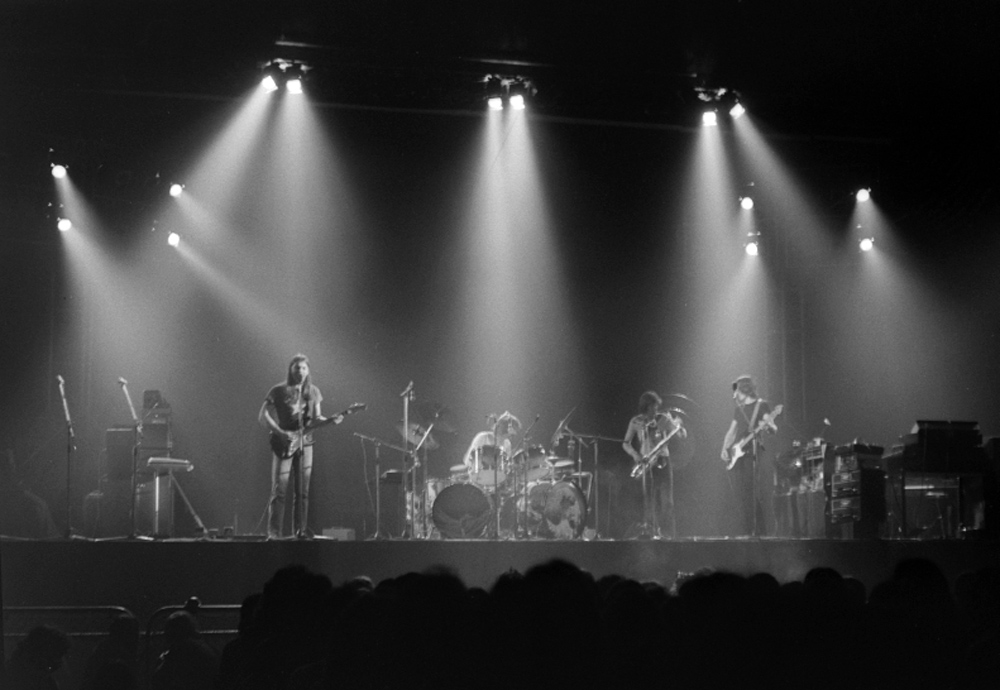 A live show, Pink Floyd showing Richard Wright on Keyboard, Dave Gilmour, Nick Mason on the kit, sax player Scott Page and Roger Waters.
A tough album to follow, but they managed it with the great "Wish You Were Here". Unusually, this album featured a guest vocalist, with Roy Harper on "Have a Cigar" It was in my shop here in delaide when the CBS rep (Floyd switched from EMI to CBS) brought the album in and played it to me. It sounded great and was one of the best sellers in my shop, and a continual good seller.
Initially, the band found it difficult to compose new material, as the success of The Dark Side of the Moon had left them quite drained. One thing they all agreed on, they were not going to do "Dark Side of The Moon" 2 album.
Wright later described these early sessions as "falling within a difficult period" and Waters found them "tortuous". Dave Gilmour was more interested in improving the band's existing material. Mason's failing marriage left him in a general malaise and with a sense of apathy, both of which interfered with his drumming. Despite the lack of creative direction, Roger Waters began to visualize a new concept after several weeks.
During 1974, Pink Floyd had sketched out three original compositions and had performed them at a series of concerts in Europe. These compositions became the starting point for the new album that became "Wish You Were Here"
Pink Floyd Vinyl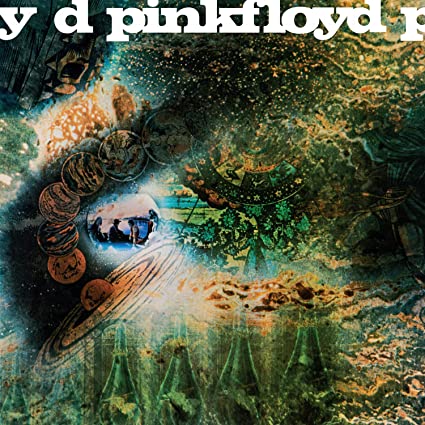 "A Saucerfull Of Secrets"
This album features the last contribution by Syd Barrett, "Jugband Blues" Roger Waters began to develop his own songwriting, contributing "Set The Controls For The Heart of the Sun", "Let There Be More Light" and "Corporal Clegg" while Richard Wright chipped in with ""See Saw" and "Remembrance Day"
"Wish You Were Here"
"Wish You Were Here", the classic follow up to "Dark Side" and a really great album. Released in September 1975 On its release, it received mixed reviews from critics, who found its music uninspiring and inferior to their previous work. It has retrospectively received critical acclaim, hailed as one of the greatest albums of all time, and was cited by keyboardist Richard Wright and David Gilmour as their favorite Pink Floyd album. It reached number one in the US and UK, and Harvest's parent company, EMI, was unable to keep up with the demand. Since then, the record has sold over 20 million copies.
Tracks include "Shine On You Crazy Diamond", (Gilmour-Wright-Waters), reportedly a nod to Syd Barrett,  and features Vanetta Firlds on backing vocals. "Have a Cigar" (Waters) scorns record industry "fat-cats" with the lyrics repeating a stream of cliches heard by rising newcomers in the industry, and including the question "by the way, which one's Pink?" asked of the band on at least one occasion. "
"The Dark Side of The Moon"
Coming out in March 1973, is considered one of the most influential albums of all time. A hugely record right from release, the album also propelled record sales throughout the music industry during the 1970s. It has been certified 14× platinum in the United Kingdom and topped the US Billboard Top LPs & Tape chart, where it has charted for 962 weeks in total. With estimated sales of over 45 million copies, it is Pink Floyd's most commercially successful album. 10 tracks including "Money", (featuring my favorite guitar solo), "The Great Gig In The sky", with added vocals by Clare Torry, and "Breath".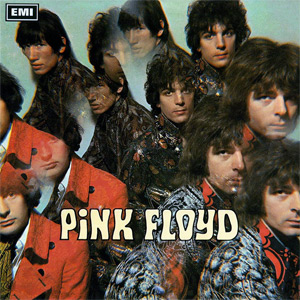 The Piper at The Gates of Dawn
The very first Floyd album, and very much a Syd Barrett album. 
It was recorded at EMI Studios in London's Abbey Road from February to May 1967 and produced by Norman Smith. It combined Pink Floyd's reputation for long-form improvisational pieces with Barrett's short pop songs and whimsical take on psychedelia. The band used various recording effects including reverb and echo, at Abbey Road's echo chamber. Part-way through the recording sessions, Barrett's growing use of the psychedelic drug LSD saw his mental state deteriorate which resulted in his departure from the group the following year. The album title was derived from chapter seven of Kenneth Grahame's novel The Wind in the Willows, once a favourite of Barrett's.
The album got to Number 6 in the UK charts.
Enjoy this site? Share with friends!