The Yardbirds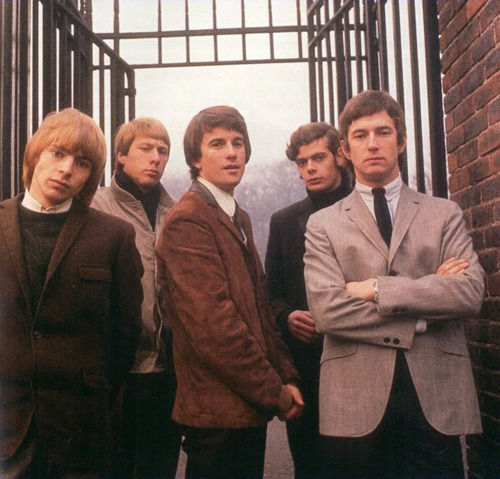 The Yardbirds, who gave us three legendary guitarists..and great music!
England's most Blueswailing Yardbirds were one the most bands of the 60's. They just seemed to keep coming up with new and different music and great new guitarists. Originally the Metropolitan Blues Quartet, with Keith Relf, (vocals, harmonica) Paul Samwell—Smith (bass) Chris Dreja, (rhythm guitar) and Tony "Top" Topham on lead guitar.
Topham stayed at art college, and Eric Clapton, from The Roosters joined, and Jim McCarty came along on drums.The name was changed to The Yardbirds and the had the residency at the Crawdaddy Club in 1963.
Giorgio Gomelsky got a deal with Columbia, and they put out "I Wish You Were Here", which did nothing, then "Good Morning Little Schoolgirl", a more commercial effort, which nearly made the Top 40.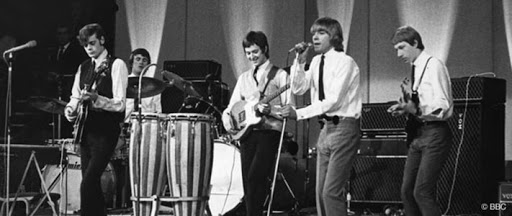 ---
Beck Joins The Yardbirds
This more commercial direction followed by Graham Gouldman's very commercial song "For Your Love" was the reason behind Eric Clapton departing. Eric was determined to follow the pure blues path he so believed in, which he did by joining John Mayall.
"For Your Love" featuring Brian Auger's harpsicord went to No. 2 on the British charts, ensuring the more commercial route the band would follow from then on. Leading session guitarist Jimmy Page was approached as a replacement for Eric, but declined, instead recommending an unknown young guitar player, Jeff Beck, who then joined.
Eric's final contribution to the band was the album "Five Live Yardbirds" released later in '64, a classic album.
This album was my first introduction to Clapton, bought for me by my girlfriend, (Now my wife) for Christmas. I wore it out and had to buy another copy the next year.
From then on, the Yardbirds produced a series of commercial hits.
---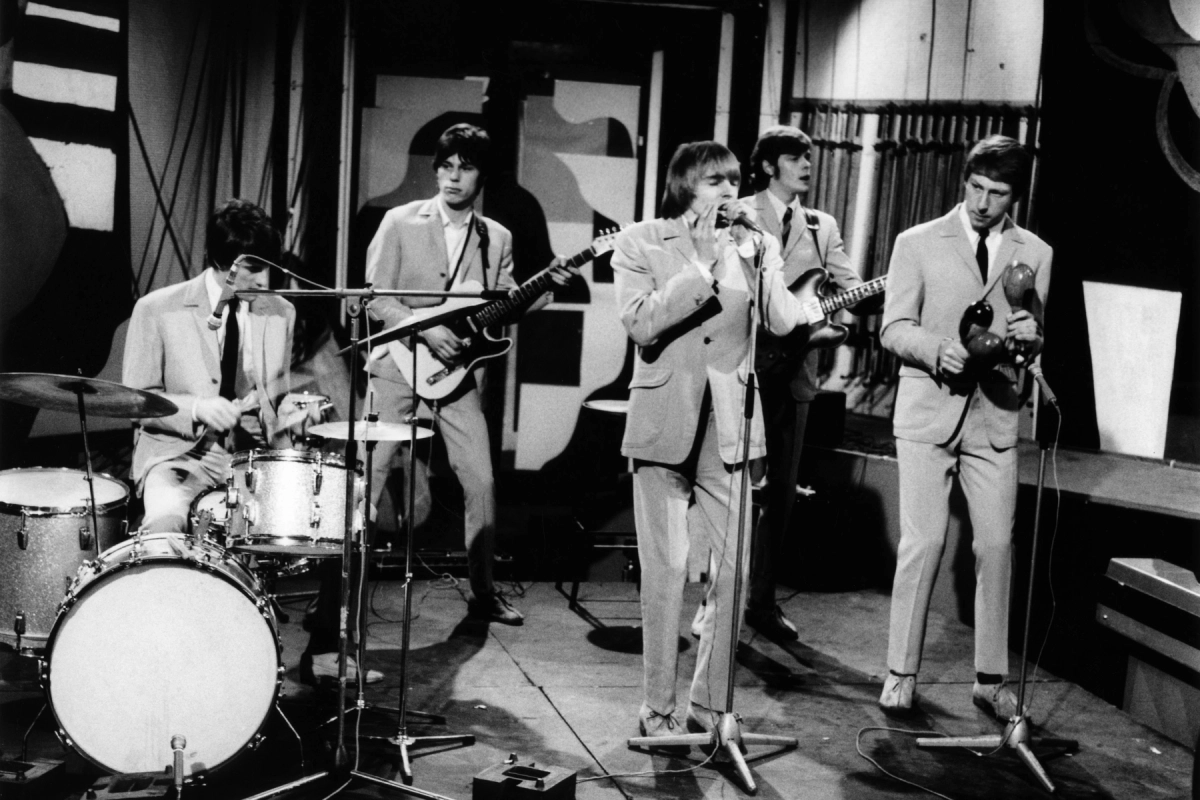 "Heat Full Of Soul", "Still I'm Sad" in'65, "Shapes of Things" and " and "Over Under Sideways Down were both in '66. The great "I'm a Man" was a U.S. hit in 1966, reaching number 17.
The album "Yardbirds" (AKA Roger The Engineer" was released in 1966, and is the only studio album by this lineup
Paul Samwell-Smith left in July 66 to go into production, and Jim Page came in on bass. Then Beck departed, Dreja moved to bass, Page lead, and this is the line-up I saw in Adelaide.
---
The Yardbirds on Vinyl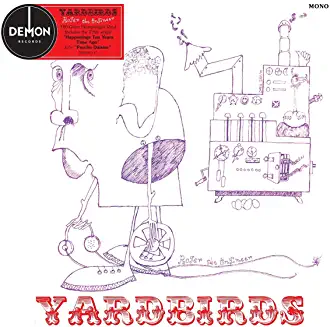 The album "Yardbirds", ("Roger The Engineer") was released in the U.K. in July 1966, and America as "Ove Under Sideways Down") and is the only studio album recorded by the Yardbirds.
It was produced by bassist Paul Samwell-Smith and manager Simon Napier-Bell.It is the only Yardbirds album to appear in the UK Albums Chart, where it reached number 20. In the US, it reached n umber 52 on the Billboard 200 album chart.nThe album's best-known song, "Over Under Sideways Down", was released as single in May 1966, two months before the album.
Enjoy this site? Share with friends!