Jeff Beck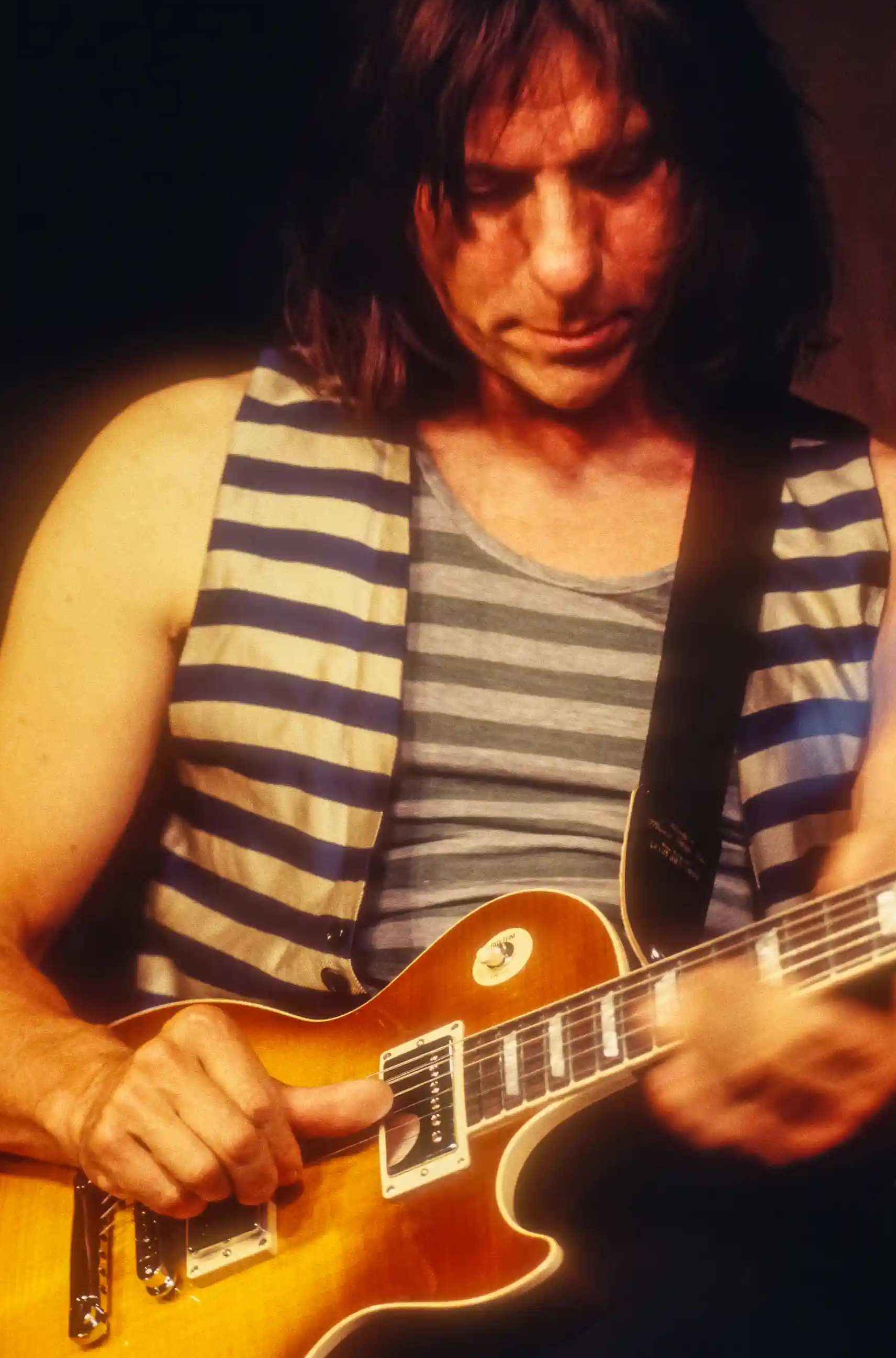 Jeff Beck Gets His Big Break!
Jeff Beck came to my attention in 1965, when I read in "Fab" Magazine that he had replaced Eric Clapton in the band.
The Yardbirds were one of my favorite bands. I was disappointed when Eric Clapton had departed early in their career but had developed a great admiration for Jeff Beck.

So, when I heard that the Yardbirds were touring Australia, and coming to Adelaide I was wrapped!
I got a little nervous when I got to Centennial Hall here in Adelaide where the concert was to be help, bought my program, and noticed the picture of the band on the cover with only four members. None of them Jeff beck!
And when I read the program, instead of Jeff Beck, the was some other upstart guitarist named Jimmy Page! How disappointing was that. (Jimmy was pretty good, and showed some features that was to propel him to super stardom in the not-too-distant future)
I finally caught Jeff live in Adelaide in 2009, and was amazing.
Jeff Beck was one of the most influential musicians in the realm of rock and blues. Jeff Beck still holds a distinguished position in the history of guitar music. Known for his innovative approach and groundbreaking virtuosity, Beck's contribution to music spans across multiple genres, reflecting his incredible versatility.
Jeff Beck was born in Surrey, England, in 1944. Raised in a musical household, he was introduced to the guitar at an early age. His fascination with rock 'n' roll, jazz, and blues shaped his distinctive style, which will continue to inspire guitar lovers and music enthusiasts worldwide for many generations.
Beck's professional journey kicked off with a sensational stint, leaving his first band The  Tridents and replacing legendry the lead guitarist for The Yardbirds, Eric Clapton.
Jeff was the only guitarist auditioned for the vacant spot, and officially joined The yardbirds on March 2, 1965. His cutting-edge guitar work in the band, particularly his use of feedback and distortion, cemented his reputation as a pioneer in the British blues-rock scene.
Some of the Yarbirds recordings featuring Jeff Beck include:
*Heart Full of Soul, June '65   *Evil Hearted Woman, Oct '65
*Still I'm Sad, Oct '65  * I'm a Man, Nov. '65  *Shapes of Things, March '66
*Mr. Your a Better Man Than I, March '66  *I'm Not Talking, March '66
*Over Under  Sideways Down, May '66 *Jeffs Boogie, May '66
*The Nazz Are Blue, (Jeff Lead Vocal!), Nov. 66.
* "The Yardbirds" Album, (Roger The Engineer) July '66.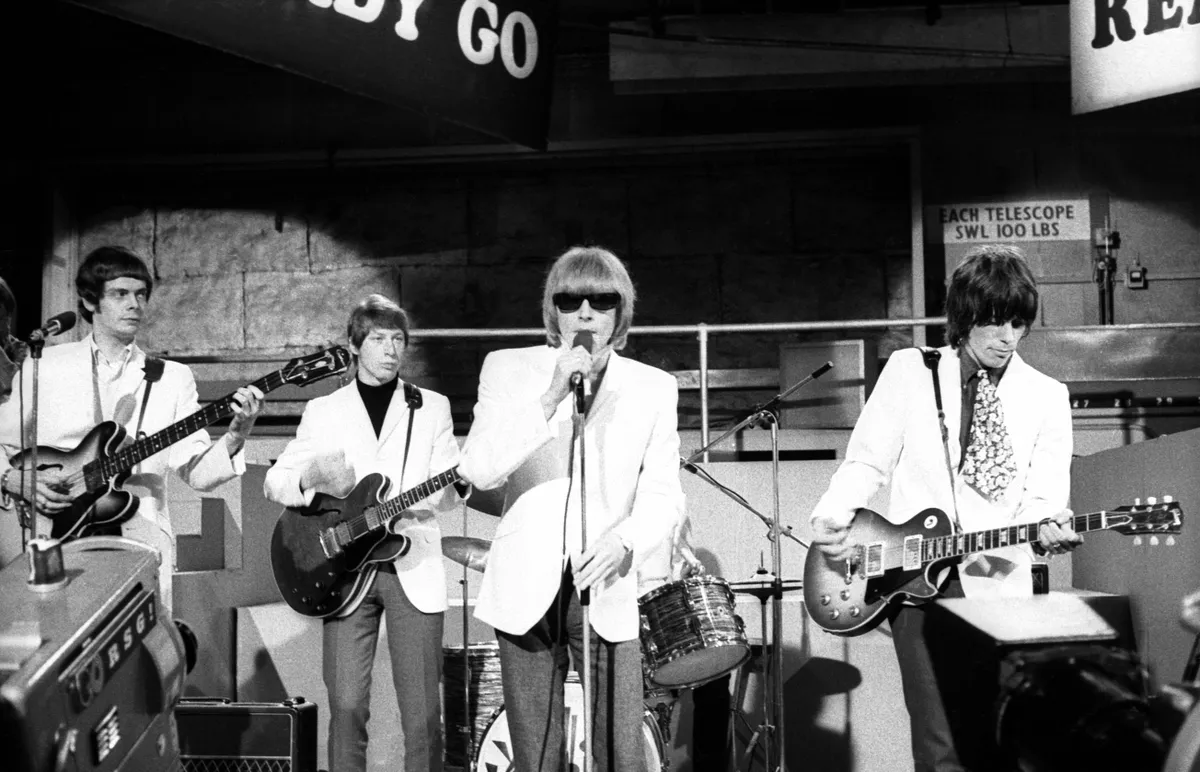 Handsomely presented with neat necktie, Jeff and his Yardbirds appear on British TV's Ready Steady Go! TV show.
In 1967, Beck formed Jeff Beck Group, marking an impressive shift in his musical career. This ensemble, featuring Rod Stewart on vocals Ronnie Wood on bass and Mickey Waller on drums, became a prominent force in shaping a unique fusion of blues, rock, and jazz, resulting in the conception of the heavy metal and jazz-fusion genres.
It was on a Saturday morning, here in Adelaide, I first heard The Jeff beck Group. Still recovering from the disappointment of missing him at the Yarbirds concert, I heard them on a live London Radio broadcast.
They did "I'm Losing You" and the guitar and Rod Stewarts voice was absolutely amazing. Bought "Truth" the next week.
The Jeff Beck Group released two critically acclaimed albums, "Truth" in 1968 and "Beck-Ola" in 1969. Both albums feature Beck's innovative guitar techniques, highlighting his experimentation with a wide variety of sounds and styles. The group's renditions of blues standards transformed these timeless pieces into hard rock classics. Jeff took the band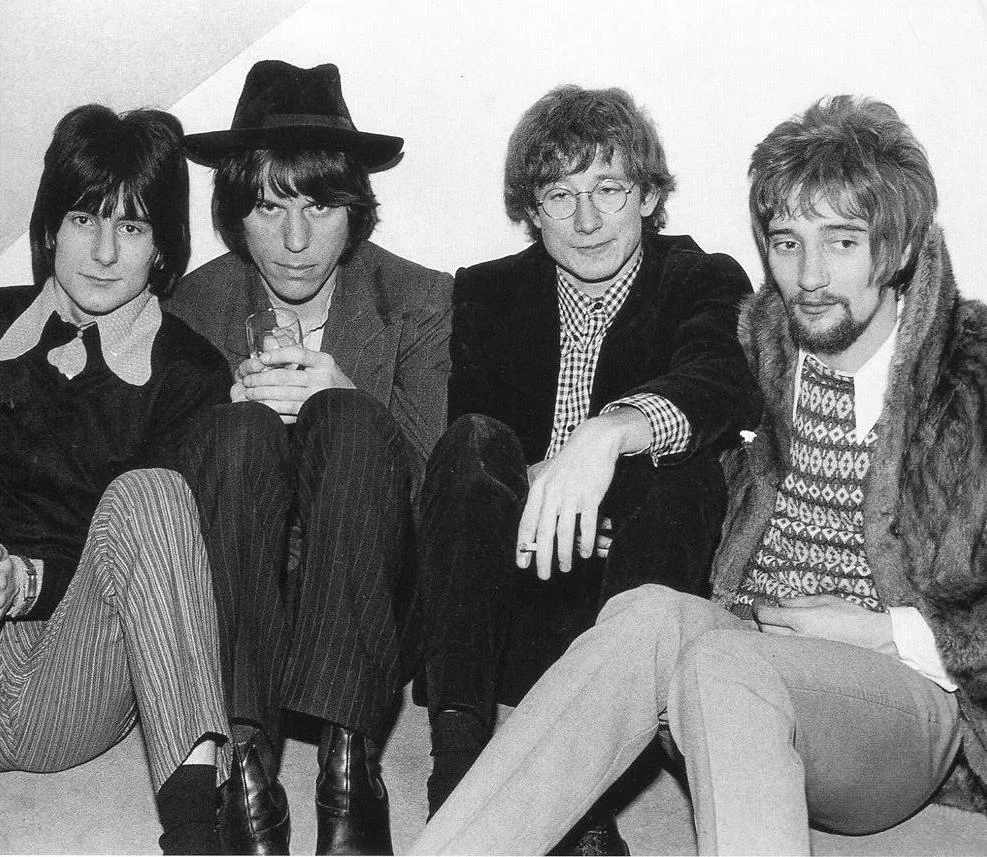 Preparing for another U.S. Tour, the original Jeff Beck Group lineup. L to R Ronnie Wood, Jeff Beck, Mickey Waller and Rod Stewart.
The band's undeniable influence on heavy rock music is evident in bands like Led Zeppelin, who cited the Jeff Beck Group as a significant inspiration. This testifies to Beck's prodigious influence on the music landscape of the late 60s and 70s.
While the Jeff Beck Group disbanded in 1969, Jeff continued to expand his musical prowess. Throughout the '70s, he worked with various line-ups under the name "Jeff Beck's Group," releasing several albums showcasing his inventive guitar work and his inclination toward instrumental pieces.
The second line up, in late 1972 had Max Middleton on keyboard, Cozy Powell behind the drums, Clive Chapman on bass and Alex Ligertwood on vocals. Later, after hearing him sing in a London Club,  Bobby Tench joined the band and contributed to writing material.  Their album "Rough and Ready" got to No. 46 in the US.
Then followed the much anticipated, but short lived beck Bogart and Appice line up around August 1972
In the mid-70s, Beck shifted towards jazz-fusion, culminating in the release of the album "Blow by Blow," a pinnacle of Beck's solo career. This album solidified Beck's position as not only a rock and blues virtuoso, but also as a Master of Jazz guitar.
Throughout his career, Jeff Beck has collaborated with numerous notable musicians, including Brian May, Jimmy Page, and David Gilmour, demonstrating his versatility and his willingness to explore and push the boundaries of his musical expertise.
His 2001 album "You Had It Coming" won a Grammy Award for Best Rock Instrumental Performance, a testament to his extraordinary skill as a guitarist. In 2009, he won another Grammy for his rendition of the Beatles' "A Day in the Life".
| | |
| --- | --- |
| Rod, Ronnie, Jeff and Mickey live in the U.S. | Giving 100% on stage, Jeff and Rod with Mickey watching. |
Besides his musical career, Beck is known for his passion for hot rods. His love for American vintage cars has influenced his music, leading to an album titled "Jeff Beck's Hot Rod Honeymoon" that showcases his love for both music and cars.
Jeff Beck's significant contributions to guitar music and his continuous evolution throughout his career speak to his unyielding passion and commitment to his craft. His impact on the diverse Jeff Beck music groups and his solo work affirm his status as one of the greatest guitarists of our time.
Finally, whether you're a long-term Jeff Beck fan, a guitar enthusiast, or a casual listener intrigued by his music, exploring Jeff Beck's work promises a journey into the expansive possibilities of guitar music. His cutting-edge techniques, innovative approach, and unique style make him much more than a musician; he was a true guitar legend.
Jeff Beck Group Live Dallas 19'07/1968
Jeff Beck on Vinyl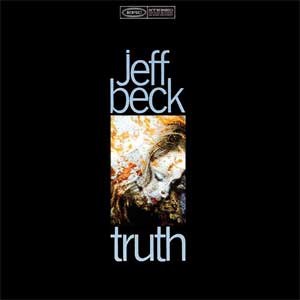 The Truth Album...
This is the debut album by The Jeff Beck Group, credited only to Jeff Beck and released on 29 July 1968 in the United States on Epic Records and on 4 October 1968 in the U. K. on Columbia Records. It brought Jeff to a larger audience, and peaked at number 15 on the Billboard Top LPs chart.
Side one

Track

1.            "Shapes of Things"          

2.            "Let Me Love You"           

3.            "Morning Dew"

4.            "You Shook Me"              

5.            "Ol' Man River" 

Side 2

Track

1.            "Greensleeves" 

2.            "Rock My Plimsoul"         

3.            "Beck's Bolero" 

4.            "Blues De Luxe"

5.            "I Ain't Superstitious"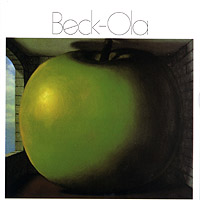 Beck-Ola
This is is the second album by Jeff Beck, and this time it is credited to the Jeff Beck Group. It was released in June 1969 by Epic Records in the United States and the following August by Columbia Records in the United Kingdom. The album peaked at No. 15 on the Billboard 200, and at No. 39 on the UK Albums Chart. The album's title puns on the name of the Rock-Ola jukebox company.
Again has nice keyboard from Nicky Hopkins.
Side 1   

1.            "All Shook Up"  

2.            "Spanish Boots" 

3.            "Girl from Mill Valley"

4.            "Jailhouse Rock"

Side 2

1.            "Plynth             

2.            "The Hangman's Knee"  

3.            "Rice Pudding"
Jeff Becks Guitar Shop
Jeff recorded this album together with keyboard player Tony Hymas and drummer Terry Bozzio. They won the award for Best Rock Instrumental Performance at the 1990 Grammys for this release. The instrumental fusion tunes are diverse and on no other album Jeff tried out mixing so much musical styles. His excellent guitar play and the memorable melodies marks this release as one of his finest albums. "Behind the Veil" is a subtle song, leaning on a reggae groove and Beck's lower register statements. The more sensitive tune "Where Were You" makes Beck almost sing the melody on his guitar. The album is wonderful produced and a strong addition to his impressive catalogue.  
Tracks..
.1. Guitar Shop
2. Savoy
3. Behind The Veil
4. Big Block
5. Where Were You
6. Stand On It
7. Day In The House
8. Two Rivers
9. Sling Shot

Jeff Becks Death
Beck's family announced that the legendary musician died after contracting bacterial meningitis. "On behalf of his family, it is with deep and profound sadness that we share the news of Jeff Beck's passing," a statement read. "After suddenly contracting bacterial meningitis, he peacefully passed away yesterday. His family ask for privacy while they process this tremendous loss."
He was 78 years old.
Enjoy this site? Share with friends!