John Mayall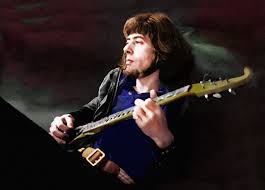 John Mayall, one of the founders of the British Blues Invasion.
The Godfather of British Blues
I first heard of John Mayall while listening to the ABC one Saturday morning. They played a BBC radio show featuring music live from their studio, and he was on that morning. Eric Clapton had just joined the band, and they sounded GREAT! I quickly got hold of their "Beano" album and played it to death.
---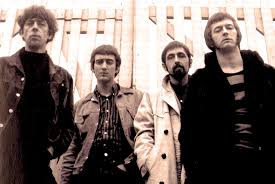 The classic "Beano" lineup. Mayall, John McVie, Hughie Flint and Eric Clapton.
This, is the line up from that album. Clapton of course, departed to work with Jack Bruce and Ginger Baker to form Cream. Hughie Flint eventually formed McGuinness Flint, (with Manfred Mann's Tom McGuinness), and John McVie joined Fleetwood Mac.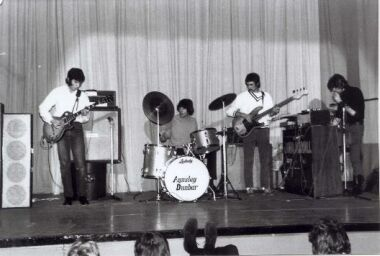 Peter Green, left, with the Bluesbreakers Aynsley Dunbar, John McVie hanging in there and John on the keyboard and harmonica.
The "Hard Road" album line up.
The near impossible job of replacing Eric Clapton fell to Peter Green. Peter had stood in with the Bluesbreakers when Eric went for a trip around Europe, so Mayall new what he was capable of. Peter Green is on the left, Aynsley Dunbar behind the skins, John McVie still thinking about Fleetwood Mac on the bass and John behind the keys adding a bit of harmonica.
I was lucky enough to see The Bluesbreakers here in Adelaide in 2008, and he was of course brilliant.
---
John Mayall Announces Reduced Touring
John Mayall recently released this statement re touring schedule:
"I have decided, due to the risks of the pandemic and my advancing age, that it is time for me to hang up my road shoes. As a result, I will be radically reducing my touring schedule and will be limiting my performances to local shows near my home in California, and the occasional concert further afield. My epic road dog days however have come to an end. I want to thank my audience for all the wonderful decades of shows, your infectious enthusiasm for my music and for your support throughout my many musical incarnations. It has been a privilege to have spent my life doing what I love and having you along for the ride with me through all of it. I may not be travelling to your location, but I do want to continue to share my love of the Blues with you. I have a new musical offering coming your way in the form of my album "The Sun is Shining Down," which will be released by Forty Below Records on January 21st, featuring my long-time rhythm section of Greg Rzab and Jay Davenport as well as some exciting special guests. I'm proud of what we came up with and excited to share it with you. I look forward to seeing those of you who can attend my local shows, and I will miss all of you who cannot, but as always, keep loving the Blues! —John Mayall"
What John Mayall is on Vinyl?
---
The famous "Beano" album, (commonley called that because of the comic Clapton is reading) that helped build both Clapton and Mayalls reputation. The line up here with Clapton and Mayall had Hughie Flint on drums, (later with McGuinness Flint) and John McVie, (Later Fleetwood Mac).

The album was originally going to be a live record to capture Clapton's blazing guitar solo's, but initial recordings done at the Flamingo Club were of poor quality. The album was well received by all critics, both in the U.K. and America. There is 12 tracks in all, with Eric Clapton featuring on two great instrumentals, "Hideaway" and "Steppin' Out" plus his debut as a lead vocalist on Robert Johnson's "Ramblin' on My Mind"





Bluesbreakers third album, and second studio album was released by Decca in the U.K. in Feb. 1967. (On London in America).

John Mayall designed, and did the artwork for the album. It featured new guirarist Peter Green, who had the un-enviable task of replacing Eric Clapton and most critics praised his guitar playing. Aynsley Dunbar had taken over the skins from Hughie Flint. A great record, it was also critically acclaimed. Peter green featured on vocals  two two great tracks, "The Same Way" and "You Don't Love Me" and two instrumental classics, "The Stumble" and "The Supernatural". The album was voted number 638 in the third edition of Colin Larkins Top 100 albums of all time, in 2000.
---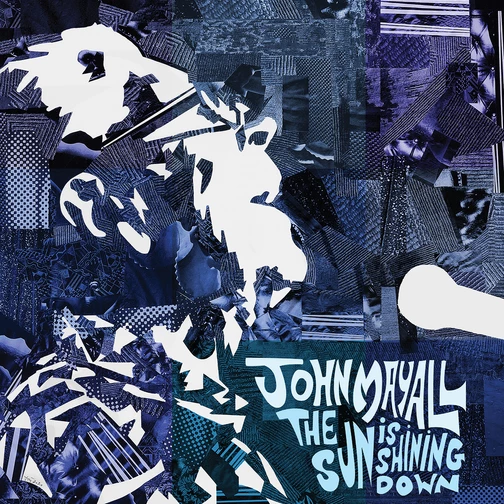 The Sun Is Shining Down
Johns latest release, coming out in January. Have not heard it, but will add details when I get them.
Enjoy this site? Share with friends!