The Searchers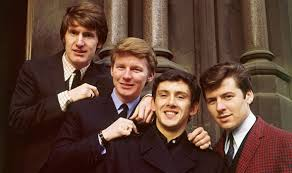 The Searchers Bought Tight Harmonies to the British Invasion
Arguably The Searchers were the second most popular band operating in Meseyside. Immaculate harmonies, tight musicianship, their treble dominated sound had a big influence on The Byrds, who led the American resurgence.
The band was formed by guitarist John McNally in 1960, the name coming from a John Wayne movie. School mates Chris Curtis (drummer) and Mike Pinder (lead guitarist) formed the nucleus of the group with bassist Tony Jackson.
The band made The Door in Liverpool their residency and gained experience both in Hamburg at the Star Club, and at the cavern. The first Mersey group to hit the big time from outside the Brian Epstein stable, The Searchers had a hit with their first single "Sweets for My Sweet"
Their first album, "Meet the Searchers" (late 1963)was a remarkably good, and diverse album, at a time when first albums contained one or two hits, together with lots of "filler tracks" There were other hits to follow, with "Sugar and Spice", "Needles and Pins" and "Don't throw Your Love Away"  all charting,  the last two number ones in the U.K.
At about this time, bassist lead singer and fiery personality Tony Jackson departed, somewhat acrimoniously, to be replaced by Frank Allen from Cliff Bennett's Rebel Rousers.
"When You Walk In The Room" a Jackie De Shannon song was their next single, charting at No. 3 in the U.K. This was followed by a Rolling Stones song, "Goodbye My Love" which also charted, this time at No.4.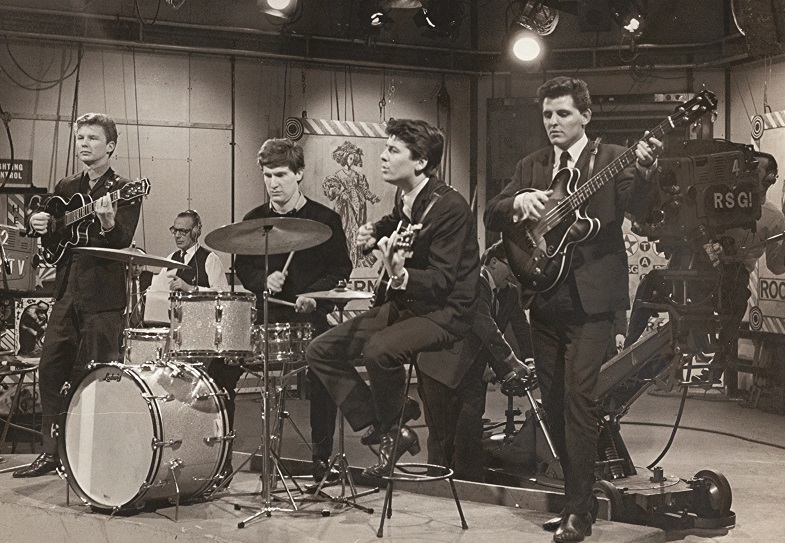 The Searchers Bow Out
But as rock turned to progressive rock, the Searchers did not progress.
"Love Potion No. 9" a revival of the old Clovers song did well made No. 3, but the hits dried up.
Their albums "It's The Searchers" and "Sounds Like The Searchers", although of a high quality, showed not a lot of progress from their original music.
Chris, the bands long time leader, quit in mid 1964, and was replaced by John Blunt, who was then replaced by Billy Adamson
After Curtis' departure Frank Allen handled the high harmonies, and new drummer John Blunt boosted them musically but, despite some promising latter Pye singles, including a cover of "Western Union", their UK chart days were over. Although they continued to record for Liberty Records and R.C.A they ended up on the British touring circuit, but had a minor hit in 1971 with ""Desdemona", a good song. A contract with RCA Victor's UK wing resulted in an album of rerecorded hits titled "Second Take" (1972), later reissued on the budget RCA International label as,  "Needles and Pins"

The Searchers on Vinyl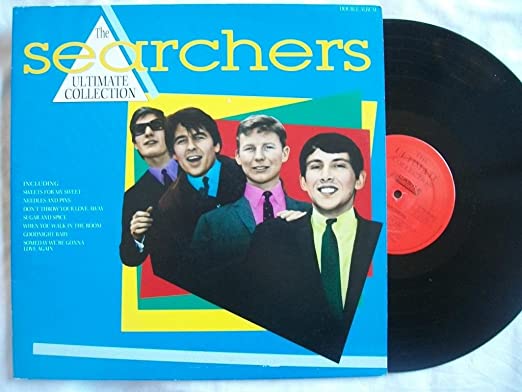 The Searchers "Ultimate" Collection
As the title suggests, all the Searchers classics in one package.