Rick Nelson

Ricky Nelson, the teen idol, 1958
Rick Nelson, the Elvis look-alike, who starred in his families T.V. show
Rick(Ricky) Nelson, later Rick Nelson, starred in the TV series The Nelsons, along with mum (Harriet) dad (Ozzie) and brother David. Rick would usually end the show with a nice rock song.  A TV show with a rock star son? What a great idea! The show was "The Adventures of Ozzie and Harriet", and was essential viewing in our house.  Rick the first star to use T.V. to promote his music.
---
With his father's help, he secured a one-record deal with Verve Records, an important jazz label looking for a young and popular personality who could sing or be taught to sing. On March 26, 1957, he recorded the Fats Domino standard "I'm Walkin'" and "A Teenager's Romance" (released in late April 1957 as his first single),and "You're My One and Only Love". Before the single was released, he made his television rock-and-roll debut on April 10, 1957, singing and playing the drums to "I'm Walkin'" in the Ozzie and Harriet episode "Ricky, the Drummer. About the same time, he made an unpaid public appearance, singing "Blue Moon of Kentucky" with the Four Preps at a Hamilton High School lunch-hour assembly in Los Angeles and was greeted by hordes of screaming teens who had seen the television episode. 
---
Rick Nelson Hits keep Coming!
"I'm Walkin'" reached No. 4 on Billboard's Best Sellers in Stores chart, and its flip side, "A Teenager's Romance", hit  No.2 When the television series went on summer break in 1957, Nelson made his first road trip and played four state and county fairs in Ohio and Wisconsin with the Four Preps, who opened and closed for him
His singing developed, and Rick scored 53 Hot 100 hits between 1957 and 1o973, 17 in the top 10 between q1957 and 1962 From then on Rick Nelson had a number of great hits, including "Poor Little Fool" (1958) "Travelling Man"(1961) and "Hello Mary Lou"  (1961)all classic songs.
"Poor Little Fool" was the first No.1 on the newly Billboard Hot 100.
Other hits included "Never Be Anyone Else But You", "Young World" and "Teenage Idol".
As one of the original Teen Idols, Rick scored an acting gig alongside John Wayne and Dean Martin in the film "Rio Bravo"
---
Rick Nelson and the Stone Canyon Band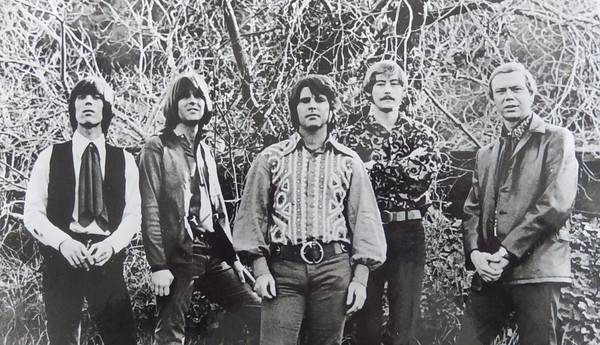 The post Beatles Rick Nelson and his Stone Canyon Band, 1969, with future Poco and Eagles bass player Randy Meisner on the left.
Ricky became Rick in 1960 and signed a 20-year contract with Decca in 1963. But Beatlemania and the British invasion heralded a change to his music. He formed the Stone Canyon Band in 1969 which at various times featured members of Poco and Eagles included.

His song Garden Party, about his bad reception at the Madison Square Garden concert, was his first top 10 single in 10 years. Rick and six others, including his fiancée, were killed when his DC-3crashed  on the way to a gig in Dallas.
---
Rick Nelson on Vinyl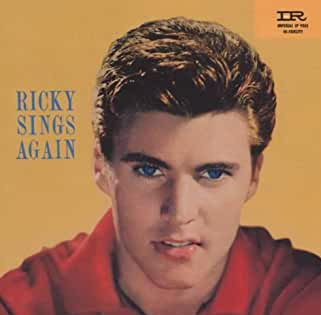 This is Ricky Nelsons 3rd Rock album, coming out in January 1959. A good album with the Jordanaires on backing vocals, it had the hits "Lonesome Town", "Its Late" and "Believe What You Say" included. 12 tracks in all, good value.
Enjoy this site? Share with friends!