The Lovin Spoonful
The Lovin Spoonful were formed in 1965, and were one of the first folk-rock outfits, with good time happy songs bringing immense success in the flower power-oriented days of the early 60's. The band consisted of John Sebastian, guitar and lead vocals, Zal Yanovsky, from Toronto, on guitar and vocals, Joe Butler on drums, and Steve Boone on bass.
Sebastian and Yanovsky had been members of the Mugwumps, with future Mammas and Pappas Cass Elliott and Denny Doherty.
 Lovin Spoonful defies Flower Power
Sebastian had a good ear for a bright, simple melodies that still sound good today. First hit in the U.S. was "Do You Believe in Magic?" This was followed by "You Didn't Have to Be So Nice "and "Did You Ever Have To Make Up Your Mind?", the latter No. 2 in the U.S.
Then, "Daydream" (also No. 2 in the U.S.), which inspired Paul McCartney to write "Good Day sunshine" The classic "Summer in The City" went to No. 1 in the U.S.
"Rain on the Roof" made No. 10 in the U.S., and "Nashville Cats" made No.8 in the U.S. charts, No.26 U.K. in 1966."Darlin' Be Home Soon' the song from the film "You're a Big Boy Now" scored at No. 15 in 1967.

 Lovin Spoonful legacy
Yanovsky left the band in 1967 and was replaced by Jerry Yester who formerly produced The Association.
John Sebastian went solo in 1968. He put out several albums including John B. Sebastian in 1970, which reached No.20 in the U.S.
John Lennon's personal jukebox was found to contain the Lovin' Spoonful record "Daydream." Interviewed about the find, John Sebastian revealed he had been given a Beatles rehearsal tape that contained Lennon singing "Daydream."
Lovin' Spoonful on Vinyl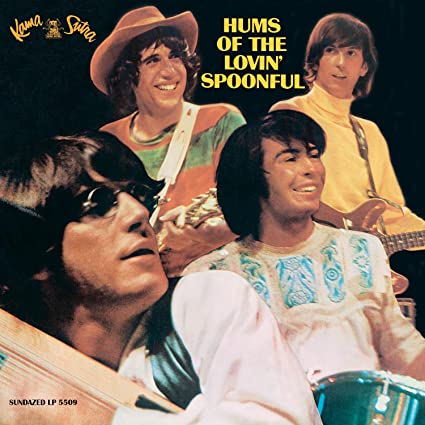 "Hums of the Lovin' Spoonful" is the first album of theirs I bought. It's a really great album showing the skills of John Sebastian's writing. 11 tracks including "Lovin' You", "Rain on The Roof", "Nashville Cats" and of course ", "Summer in The City", .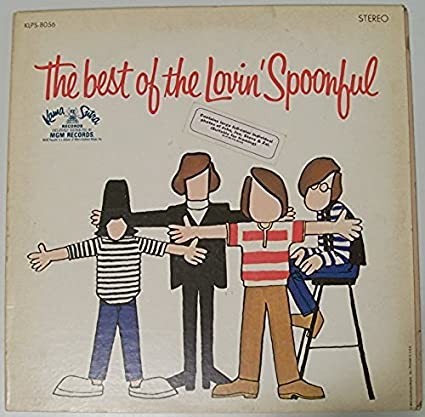 The is a 1967 best of album of The Lovin' Spoonful hits featuring great tracks from their first three albums. It charted the highest of the group's career, hitting number three on the Billboard Top LPs chart. 12 tracks with "Do You Beleive in Magic", "Do You Ever Have to Make Up Your Mind" "Daydream" and, of course "Summer In The City".
Enjoy this site? Share with friends!