Gerry And The Pacemakers
Gerry and The Pacemakers.(L to R) Gerry, Leslie Macguire (keys) Les Chadwick,(bass) and Freddie Marsden on drums.
Gerry and The Pacemakers, are the only act to get their first three records to No 1! ...
Gerry Marsden worked for British Railways while playing guitar in skiffle groups around Liverpool during  the 50's. His brother, Freddie joined him on drums.
He then worked in various rock groups, and eventually put his own band together with Freddy, and les Chadwick on bass, called The Mars bars. They worked around Liverpool and like other Liverpool outfits, changed their name to the Pacemakers, and scored a season at the Top Ten Club in Hamburg.
---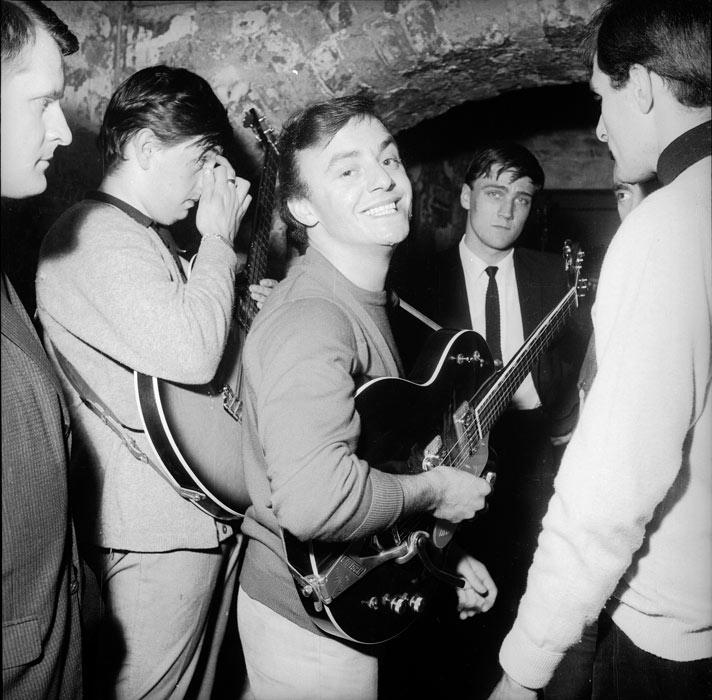 Gerry and The Pacemakers Two Lucky Breaks!
Returning to Liverpool, keyboard player Les Maguire joined on keyboard. They continued to do many dates around Liverpool and the North, were spotted and signed by Brian Epstein in June 1962, and six months later George Martin saw them.
He gave them the song The Beatles did not want to do, "How Do You Do It?", (they did "Please, Please Me instead). This went straight to Number 1 on the English charts in March 1963. Focusing on Gerry's ever sunny personality, The Pacemakers were the second Liverpool act to reach the No 1 slot.
In fact, Gerry and the Pacemakers next two singles, "I Like It", (written by Mitch Murray, who also wrote "How Do You Do It") and the old Rodgers and Hammerstein ballad "You'll Never Walk Alone" both reached No. 1. This made Gerry and the Pacemakers the first act to have their first three records reach Number 1. This feat remains to this day.
---
More hits followed. "I'm The One" reached No. 2 in January 1964, "Don't let the Sun Catch You Crying" N0.6 in April the same year, and was their biggest U.S. hi, reaching No. 4 on their charts. "It's Gonna Be Alright" made it to 24 in the U.K. and got to 23 in the U.S.A.
 The Film "Ferry Cross the Mersey" was released in1965, the theme, and 8 others of the 12 songs written by Gerry and the band reaching No. 6 on the charts.
---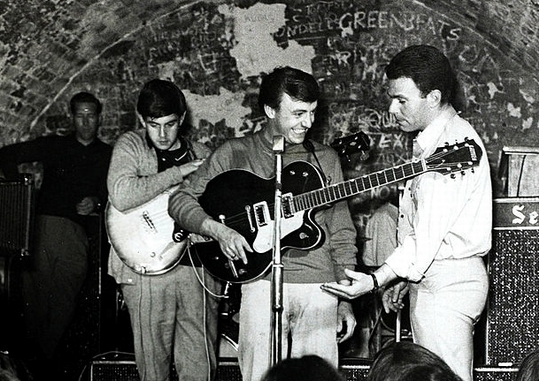 Gerry was exceptionally clean and fun loving and was not on my list of Must Haves. But he was a good musician, toured Downunder to great success.
Gerry went solo in 1967, appeared on the stage in "Charlie Girl" and did some kids TV
---
Gerry and The Pacemakers on Vinyl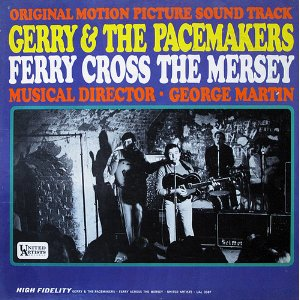 12 tracks including the hit title track, and "It's Gonna Be Alright" Produced by George Martin it was released in 1965, reaching No. 19 in England and 13 in the U.S.A.
---
Enjoy this site? Share with friends!