Dusty Springfield
Dusty Springfield in her early days with The Springfields.
Dusty Springfield, the white singer with a genuine black soul voice
One of the best voices of her generation, Dusty Springfield's career spanned over 5 decades. Born Mary Isobel Catherine Bernadette O'Brien, Dusty was first noticed singing with her brother Tom, and Mike Hurst in The Springfields. They had a couple of hits with "Island of Dreams" (No. 5 UK) and their biggest, "Silver Threads and Golden Needles" that made No. 29 UK and 20 in the USA.
Dusty went solo in 1963 and had an immediate hit with the up tempo "I Only Want to Be With You". Preceding Beatlemania the song reached No. 4 in the UK during an 18 week run, and No 12 USA.
Dusty Succeeds In America
This was the first of her 6 transatlantic hits of the 60's, including "Stay Awhile" (1964), "All I See is You", (1966), "I'll Try Anything" (1967), and the classic "You Don't Have to Say You Love Me" , No1 UKUK, No4 US) and "Son of a Preacher Man", No9 UK, No10 US) in 1968, 1969. Her 1968 version of the Goffin/King song "Going Back:" was later covered by the Byrds and Bruce Springstein.
Dusty was a keen advocate of the Motown music, and one of the few white singers who sound convincingly black. Her albums "A Girl Called Dusty" and "Everything's Coming Up Dusty" 64-65 were representative of this. Between 1964 and 1969 Springfield hit big in her native Britain with several singles which in America either failed to chart or were not released, among them "I Just Don't Know What to Do with Myself", "Some of Your Lovin'", "Goin' Back" and "I Close My Eyes and Count to Ten". Conversely, she charted in the US (but not in the UK) with hits including "Wishin' and Hopin' ", "The Look of Love" and "The Windmills of Your Mind".

Switching to Atlantic from Phillips in 1969, Dusty recorded "Dusty In Memphis" some say her finest album
Between 1971 and 1986, Springfield failed to register a hit from five album releases (aside from a minor 1979 UK chart appearance), but her 1987 collaboration with UK synthpop duo the Pet Shop Boys, "What Have I Done to Deserve This?", took her back to the top of the charts, reaching no. 2 on both the UK singles chart and Billboard's Hot 100. The collaboration also yielded two 1989 UK Top 20 hits: "Nothing Has Been Proved" and "In Private". In 1990, Springfield charted with "Reputation" – the last of 25 Top 40 UK hits in which she features.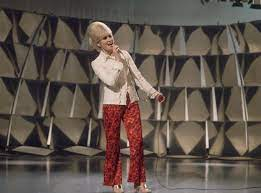 A regular performer in the 60's, here Dusty does her classic hit, "You Don't Have to Say You Love Me", 1966
In January 1994, while recording her penultimate album, A Very Fine Love, in Nashville, Tennessee, Springfield began feeling ill. When she returned to England a few months later, her physicians diagnosed her with breast cancer. She received months of chemotherapy and radiation treatment, and the cancer was found to be in remission. In 1995, in apparent good health, Springfield set about promoting the album, which was released that year. By mid-1996, the cancer had returned, and despite vigorous treatments, she died in Henley-on-Thames, Oxfordshire, On 2 March 1999, several weeks before her 60th birthday.
Dusty Springfield's Legacy
Of the female singers of the British Invasion, Springfield made one of the biggest impressions on the US market, scoring 18 singles in the Billboard Hot 100 from 1964 to 1970 including six in the top 20. The music press considers her an iconic figure of the Swinging Sixties. Quentin Tarantino caused a revival of interest in her music in 1994 by including "Son of a Preacher Man" on the Pulp Fiction soundtrack, which sold over three million copies. In that same year, in the documentary, Dusty Springfield: Full Circle, guests of her 1965 Sound of Motown show credited Springfield's efforts with popularizing US soul music in the UK.
Dusty's Brother, Tom Springfield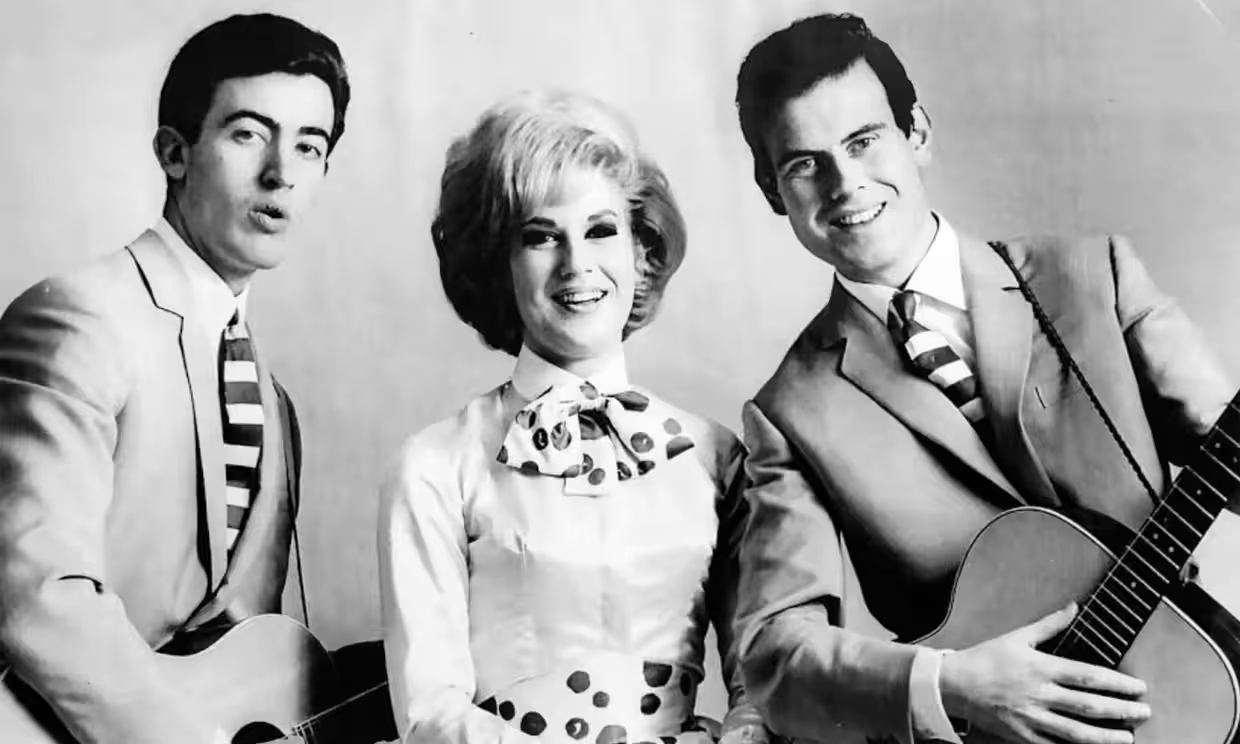 Dusty's brother, Tom Springfield, went on to be successful in the '60's, but hated being in the public eye.
When Dusty left to follow her solo career, Tom began working as a songwriter and producer with an Australian band, the Seekers, who also were a folk pop group.
The Seekers arrived in the UK inspiring 1964 sand went on on to become the first Australian group to achieve major commercial success in the UK – thanks largely to Springfield, who did not perform with them but became their producer and principal songwriter.
Toms hit songs for the band included " I'll Never Find Another You," which reached No 1 in the UK and Australia and No 4 in the US in 1964-65, "A World of Our Own"(No 3 in the UK in April 1965) and "The Carnival Is Over"(No 1 in November 1965), which Springfield had adapted from a Russian folk song, Stenka Razin.
Tom Springfield died 27 July 2022
Dusty Springfield On Vinyl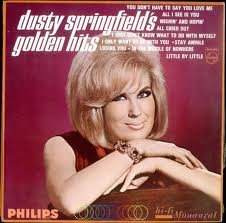 If you are looking for all the hits in one package, this is the answer. This Philips album was released in 1966 and got to No. 2 on the U.K. charts.12 songs including "I Only Want to Be With You", "All Cried Out" and "I Just Don't Know What To Do With Myself".
Enjoy this site? Share with friends!