Dionne Warwick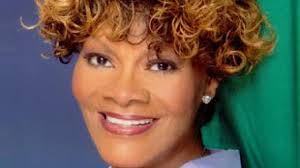 Dionne Warwick, discovered by Hal David and Burt Bacharach who wrote most of her songs.
Not Only survived the British Invasion, Dionne Warwick went on to have more that 50 hit singles and 30 albums!..
Born December 1940, Dionne Warwick ranks among the 40 biggest hit makers between 1955 and 1999, based on her chart history on Billboard's Hot 100 pop singles chart. She is one of the most-charted female vocalists of all time, with 56 of her singles making the Hot 100 between 1962 and 1998 (12 of them Top Ten), and 80 singles in total – either solo or collaboratively – making the Hot 100, R&B and/or adult contemporary charts.
Discovering Dionne Warwick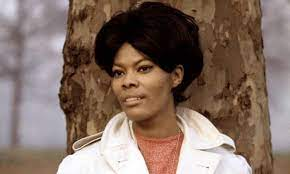 From family busking with sister Dee Dee aunts Cissy and Thelma Houston, she was discovered by Burt Bacharach and Hal David.
Warwick chose to pursue her passion at the Hartt College of Music in West Hartford, Connecticut. She landed some work with her group singing backing vocals for recording sessions in New York City. During one session, Warwick met Burt Bacharach, who hired her to record demos featuring songs written by him and lyricist Hal David.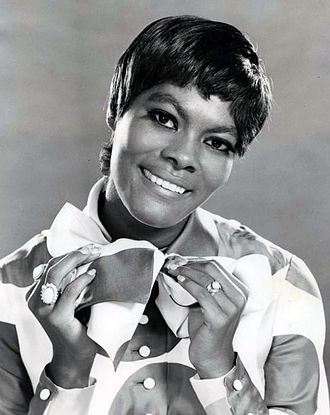 While she was performing background on the Drifters' recording of their 1962 release "Mexican Divorce", Warwick's voice and star presence were noticed by the song's composer, Burt Bacharach, a Brill Building songwriter who was writing songs with many other songwriters, including lyricist Hal David. According to a July 14, 1967 article on Warwick in Time, Bacharach stated, "She has a tremendous strong side and a delicacy when singing softly — like miniature ships in bottles." Musically, she was no "play-safe girl. What emotion I could get away with!" During the session, Bacharach asked Warwick if she would be interested in recording demonstration recordings of his compositions to pitch the tunes to record labels, paying her $12.50 per demo recording session (equivalent to $110 in 2020). One such demo, "It's Love That Really Counts" – destined to be recorded by Scepter-signed act the Shirelles – caught the attention of the President of Scepter Records, Florence Greenberg, who, according to Current Biography (1969 Yearbook), told Bacharach, "Forget the song, get the girl!"
Dionne Warwick becomes a hitmaker!
In November 1962, Scepter Records released her first solo single, "Don't Make Me Over", the title of which Warwick supplied herself when she snapped the phrase at producers Burt Bacharach and Hal David in anger.[citation needed] Warwick had found out that "Make It Easy on Yourself" — a song on which she had recorded the original demo and had wanted to be her first single release — had been given to another artist, Jerry Butler. From the phrase "don't make me over", Bacharach and David created their first top 40 pop hit (No. 21) and a top 5 U.S. R&B hit. Warrick's name was misspelled on the single's label, and she began using the new spelling, "Warwick", both professionally and personally.
---
In 1972, Dionne worked with Holland-Dozier-Holland, and signed with WEA records. Teaming up with The Spinners, she had a No. 1 with "Then Came You", which went to No. 1. Producer Thom Bell later noted, "Dionne made a really weird face when we finished recording. She didn't like it much, but I knew we had something. So we ripped a dollar in two, signed each half and exchanged them. I told her, 'If it doesn't go number one, I'll send you my half.' When it took off, Dionne sent hers back. There was an apology on it." It was her first U.S. No. 1 hit on the Billboard Hot 100. Other than this success, Warwick's five years on Warner Bros. Records produced no other big hits, although she continued to be a big crowd puller on tour.
Warwick's dry spell on the American charts ended with her signing to Arista Records in 1979, where she began a second highly successful run of hit records and albums well into the late 1980s. After a brief appearance in the Top Forty in early 1982 with Johnny Mathis on "Friends in Love",  Dionne's next hit later that same year was her collaboration with Barry Gibb of the Bee Gees for the album" Heartbreaker".                                                                      That song became one of Warwick's biggest international hits, returning her to the Top 10 of Billboard's Hot 100 and No. 2 in both the UK and Australia. The tune was also a Top 10 hit throughout continental Europe, Japan, South Africa, Canada, and Asia. The title track was taken from the album of the same name which sold over 3 million copies internationally and earned her an RIAA Gold record award in the US. In Britain, the disc was certified Platinum.
Dionne has been nominated for The Recording Academy Grammy Awards 14 times, winning on 4 occasions.
---
Dionne Warwick on Vinyl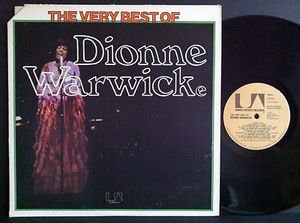 The Very Best of Dionne Warwick...is just that, tracking her career: 2 tracks including "Don't Make Me Over" "Message to Michael", "Do You Know The Way to San Jose" and "Say A Little Prayer".
Enjoy this site? Share with friends!