Canned Heat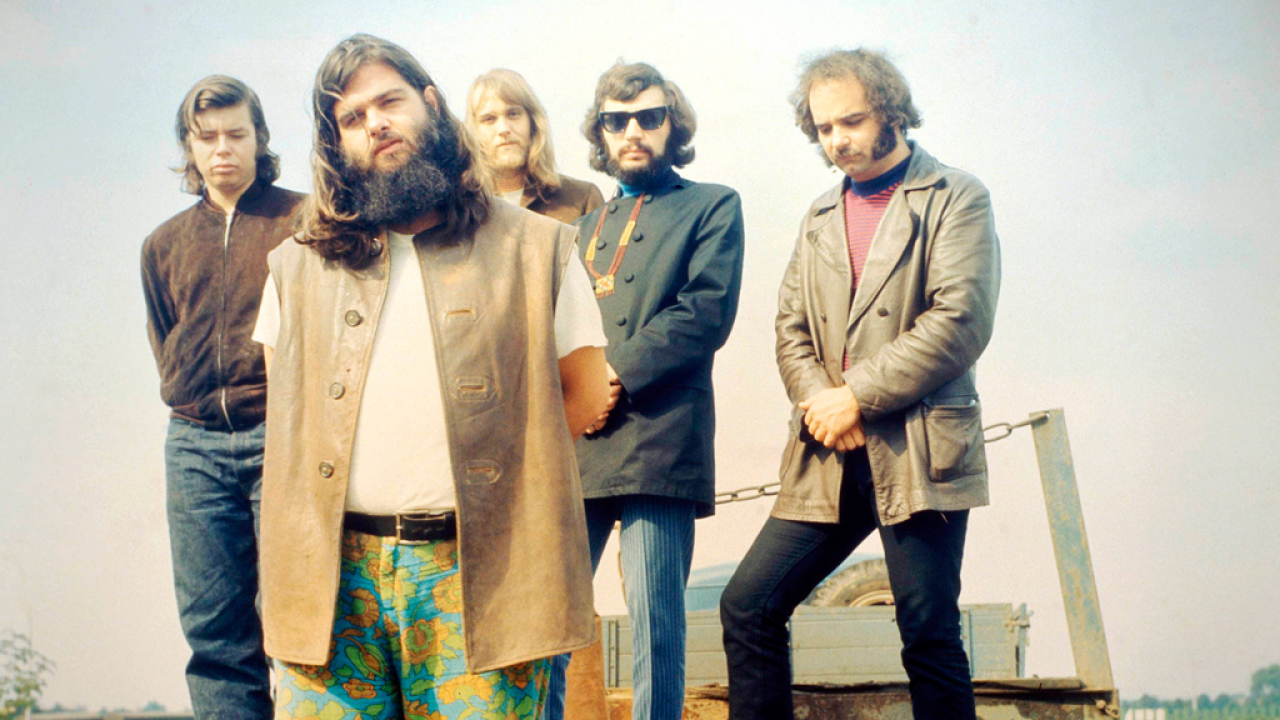 The classic Canned Heat Line-Up. Al "Blind Owl" Wilson, Bob Hite, Henty Vestine, Aldo De Palata and Harvey Mandell
The White Blues Band with an Unlikely Vocal Duo
I first heard Canned heat as I was driving from Adelaide to Melbourne. The song was "On The Road Again", a bluesy song strong on harmonica. I thought "Wow, they are playing John Mayall on the radio here in Victoria!" But of course, it was "Blind Owl" Wison with the Heat. And the heat certainly paralleled the Mayall Bluesbreakers with their genuine white blues music.
The band came together in 1966 with Bob "The Bear" Hite on vocals and Harmonica and guitarist Al "Blind Owl" Wilson. Now Bob Hite and I have something in common….we both managed a record shop!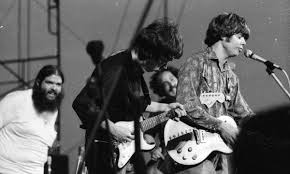 Bob Hite watches Al Wison at a live outdoor Canned heat show
Canned Heat Become Headliners
In 1965, Bob "The Bear" Hite, ex music shop manager, Al "Blind Owl" Wilson, a music major from Boston University, and drummer Bob Cook, got together to form a jug band .
Adding Jerry Lee Lewis's ex bassist Larry Taylor, they then combined a unique mixture of fine country blues. With this new electric sound, the band came to attention when they played at the Monterey festival of 1967. This promoted the sale of their first album "Canned Heat" and made them a headline act almost overnight.
Wilson and Hite were an unlikely combination, the huge bear like Hite with growling voice alongside the plaintive high voiced Wilson. But it worked well, as was shown on "On the Road Again" , No. 16 US, 18 UK) adapted from old Chicago bluesman Jim Oden, and "Goin' Up the Country" (11 US, 19UK)from another  two classic hits adapted from "Ragtime Texas" Henry Thomas.
The Mexican percussionist Alpho "Fito" de La Parra took over drums from Cook for the album "Boogie with Canned Heat" which included both these tracks.
Canned Heat Lineup Changes
The band went through many line up changes over the years, Harvey Mandell came in to replaced Vestine in 1969, (who went to work with Albert Ayler) the same year they played Woodstock.
1970 was a good year for the band, having a big hit  with the old Wilbert Harrison classic "Let's Work Together".
Constant lineup changes destabilized the band over the coming years, Vestine returned replacing Harvey Mandel; Larry Taylor was replaced with Antonio de la Barreda, also known as Tony Olav.
Al Wilson died of a heart attack in September 1970, on the eve of a U.K. Tour, tearing the heart out of the group. An album "Hooker and Heat" did well in1971, with Bob Hite being the only constant member over the next few years.
"Historical Figures and Ancient Heads" came out in came out it 1972 followed by "New Age" in 73.
 Bob Hite died of a heart attack in 1981, virtually ending the band. He left a massive collection of 60,00+ blues records, and assisted   United Artist Records compiling the Legendry Masters Collection.
Canned Heat on Vinyl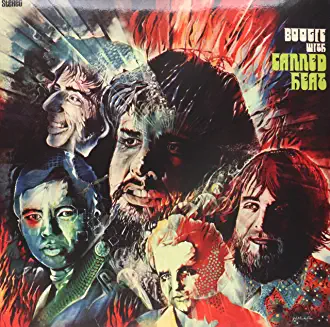 Their most successful album d  contained their classic hit "On The Road Again". The album was critically acclaimed on release, The Encyclopedia of Popular Music saying the album an "impressive selection," and praised the "in-concert favorite" "Fried Hockey Boogie". Rolling Stone wrote that "'An Owl Song' is perhaps Al Wilson's strongest vocal outing to date — his peculiarly high crooning mumble grooving along over a kicking, chugging rhythm section." Ten tracks in all.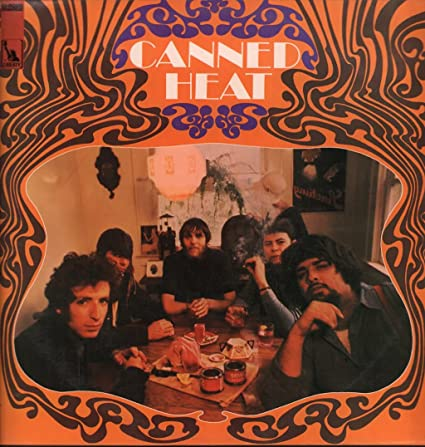 The first album released by Canned Heat,  came out in July 1967, just after their Monterey concert. It was recorded in Los Angeles California, and consisted of classic blues covers. The tracks included "Bullfrog Blues" "Rollin and Tumblin", "Dust My Blues", and 8 other tracks.
Enjoy this site? Share with friends!