American Bands ...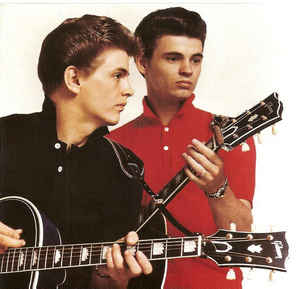 The Everly brothers, Phil, left and Don.
.....and the American Music scene 
pre-Beatles
American Bands and the The U.S. music scene before Beatle Mania hit was very much a hangover from the 50's. The big artists were crooners like Frankie Avalon, Bobby Vee and Gene Pitney. The fledgling rock scene was not encouraged by the adults at the time.                                      Elvis, followed by Rick y Nelson and their sideburns were a threat to youths decency.                                                         
 Buddy Holly, Chuck Berry, Little Richard threw some ray of hope on the U.S. scene. Johnnie Ray was a great and original singer, Frankie Laine a bit more lame, with Perry Como sending most to sleep.
By the late 60's even Elvis, out of the army, donned a cardigan and sang about "One Broken Heart" and "Return to Sender". He had swapped rock for a rocking chair.
However, all that was about to change, with new exciting American Bands about to break onto the scene.
American Bands Pre Beatles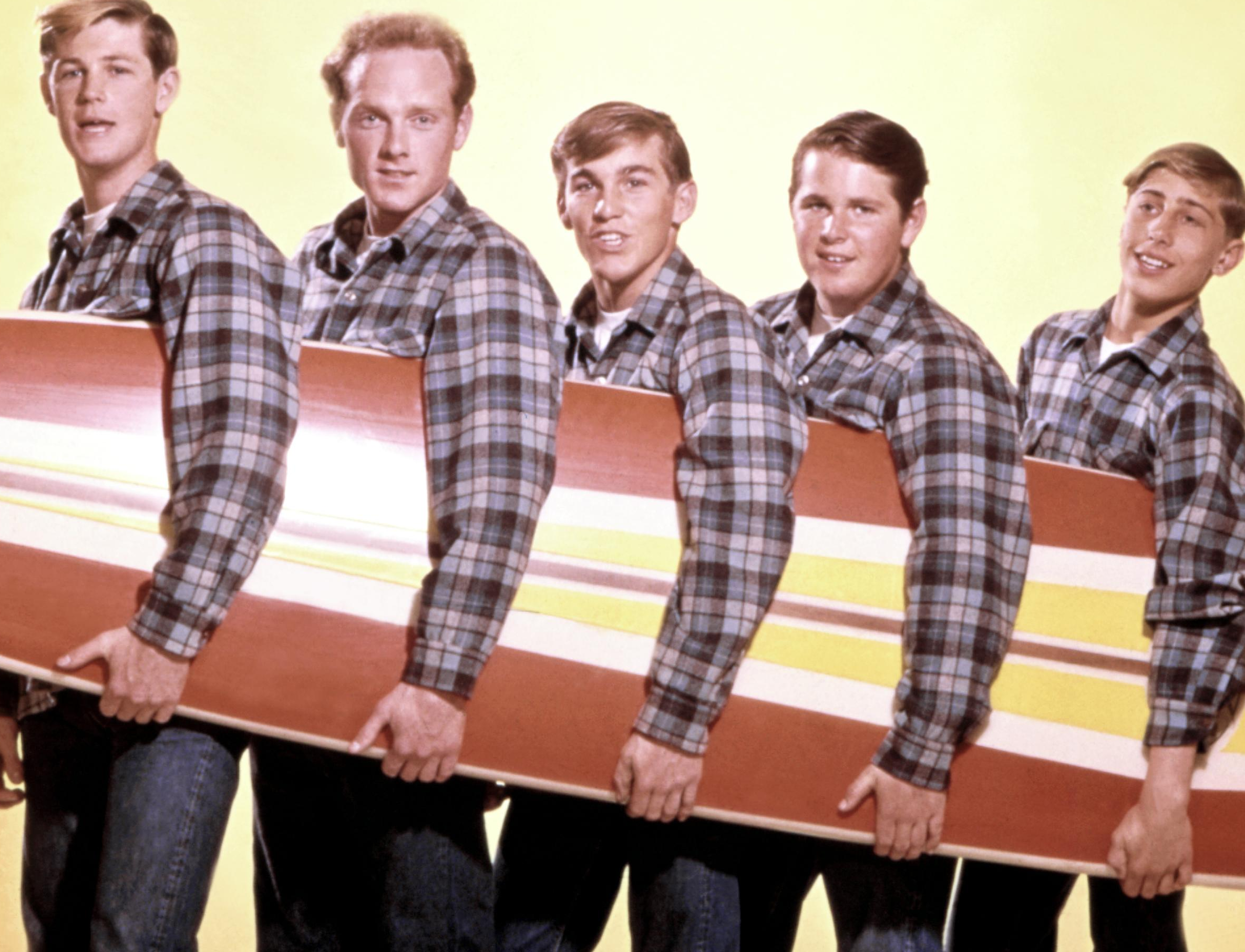 The Beach Boys
 The everlasting American Band The Beach Boys kicked off in 1961 their first disc "Surfin" reached number 75 in the U.S. charts. The Beach Boys are one of the few American Bands to survive the English Invasion. Their album  "Pet Sounds" was recorded in 1966, pre dating, and strongly influencing The Beatles "Sgt,.Peppers".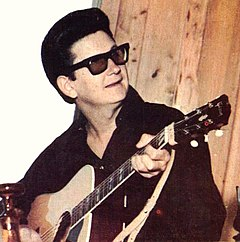 Roy Orbison, with his trademark dark glasses ant slick back hair.
Roy Orbison
Another artist to survive the invasion was Roy Orbison , surviving on great songwriting and spectacular vocals. Roy not only survived Beatlemania, he later joined one of the Beatles, George, in the Travelling Wilburys. He wrote "Claudette" for the Everly Brothers, a hit for them in 1957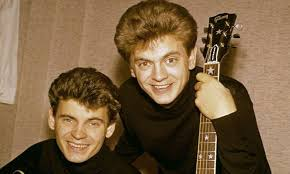 The Everly Brothers
Of course, The Everly Brothers, had their first hit in 1957 with "Bye Bye Love". I well remember listening to the "TAA Hit Parade " here in Adelaide, and the song "Bird Dog" was announced as debuting on the chart at No. 1! My father said, "This should be really something!" But he was not impressed. I was !And the Everly Brothers evntually adopted Beatle haircuts and continued well after Beatlemania.
The Everly Brothers continue to sell records today.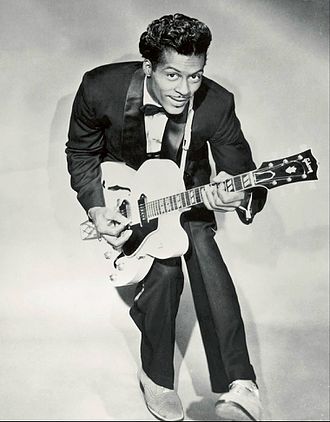 ........and then of course, there was.....
Chuck Berry!
It took a while for Chuck Berry to get played down here in Adelaide. His hit "Johnnie B. Goode" was covered by a local band The Penny Rockets. Again, it was a school friend who introduced me to Chuck, but it was still a while before our radio stations played him.
I remember one DJ, I think it was Chas Lumsden, (Big "C "little "h a s" was how he introduced himself) stated that his next release would be himself!  Chuck, of course, was spending time locked up for "crimes against the Mann act".
Chuck Berry, is probably the biggest music influence of the pre -Beatles era.
For all you folk interested in the 50's 60's music, and the Doo-Wop era, hop over to Vinyl Record Memories, a great insight into this golden age of vinyl records